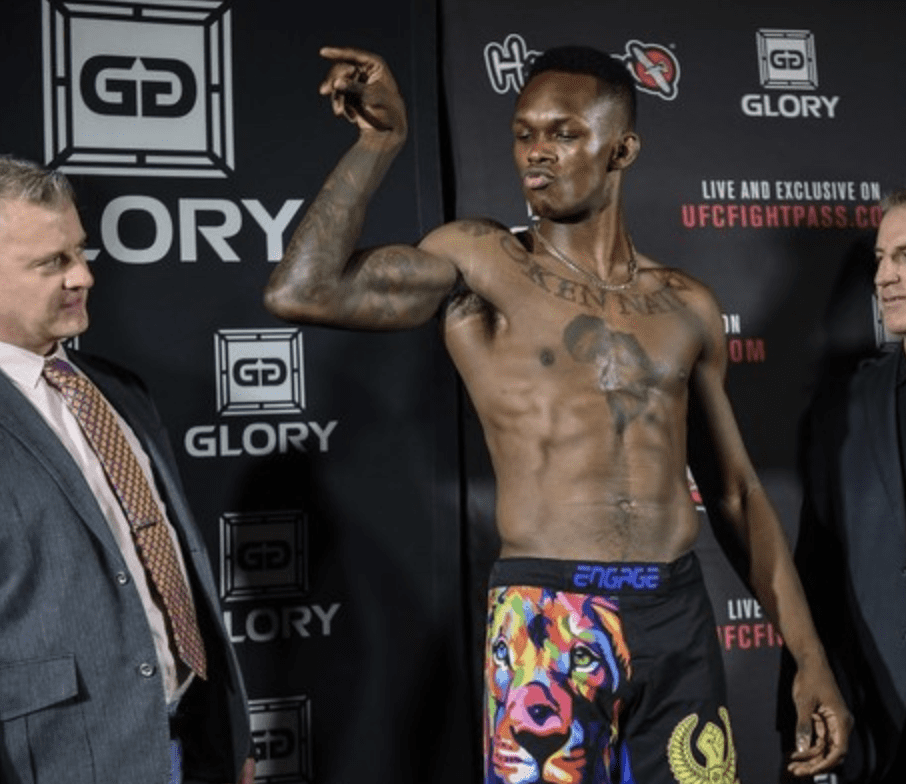 Superfights in mixed martial arts only come around so often, and when they do, there is an air of excitement that few other contest can rival. Contests like Georges St-Pierre vs. BJ Penn, Frankie Edgar vs. Jose Aldo, and this weekends Daniel Cormier vs. Stipe Miocic have all been billed as epic encounters between champions across divisions. And for those watching, there could be another one on the way in a few years too.
As two prolific strikers in their respective divisions, as well as being good on the microphone, Israel Adesanya and Darren Till is a contest that has already been touted as a potential blockbuster in years to come. But while it's only been fans who have started mentioning the contest up to now, it also seems the men in question are starting to clock the possibility themselves.
"He's great, he's good at what he does," Adesanya said of Till to gathered media ahead of his fight at the TUF Finale. "I always like to think if Thanos was in Goku's universe he'd be like, 'Here's the last stone. I wanna see you at your best, and fuck you up'. That's how I am. I feel like I want to beat the best guys, and Darren's a guy — I even said it before his last fight, you're not going to be a welterweight for long, and he didn't make weight. That's his second time. I know he's not going to be a welterweight for long, so I want to see that fight one day.
"It'd be a fun fight, and it would be a good test for me. This is mixed martial arts, so I might hit him with a double leg or something but I want to test my stand up against his. Everyone keeps saying it's a superfight. Those who know, know, and I already know."
Comments
comments