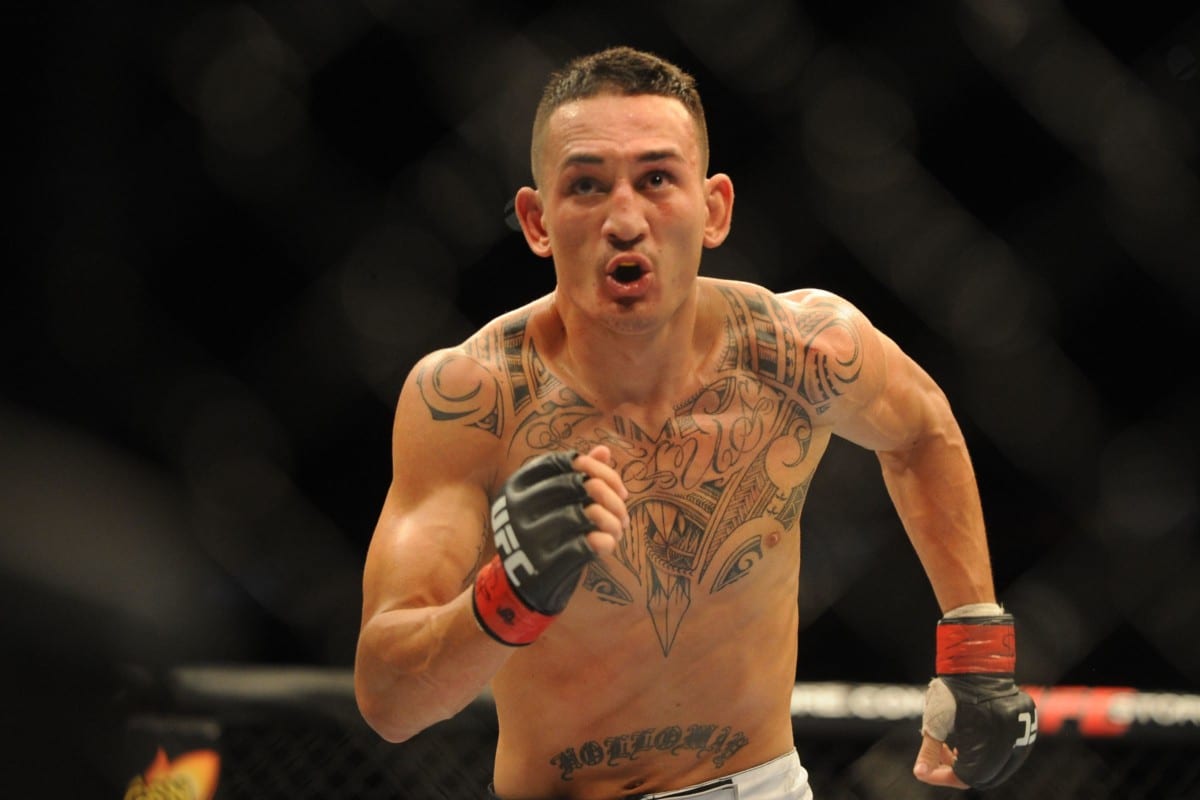 There isn't an abundance of men who would happily accept a fight with Khabib Nurmagomedov. There are even fewer who would do so on less than a weeks notice. Max Holloway, however, didn't even hesitate.
The UFC featherweight champion is moving up to meet Nurmagomedov in the main event of UFC 223 in Brooklyn next Saturday, a contest that the oddsmakers have him as a considerable underdog in.
For Holloway, it's all business as usual. He's a fighter. When the UFC asks him to, he fights.
"I'm here to fight man," Holloway said, speaking with Rob de Mello ahead of a flight to New York. "I'm not matchmaker. I got business to handle at 145, but I said, when the UFC call, I'm gonna call away. They called the right guy, I'm here. Six days notice. April 7. It's gonna be a great night."
And as for the fierce reputation Nurmagomedov holds? Nothing to faze Holloway, it seems.
"Animal. But you know what they say, to be the best you got to beat the best. And the best is blessed, baby. I can't wait. This guys one of the most feared guys. I don't know why. We're all fighters, we all train. He's human, I'm human. We get to go out there and fight out who's better."
–
Comments
comments