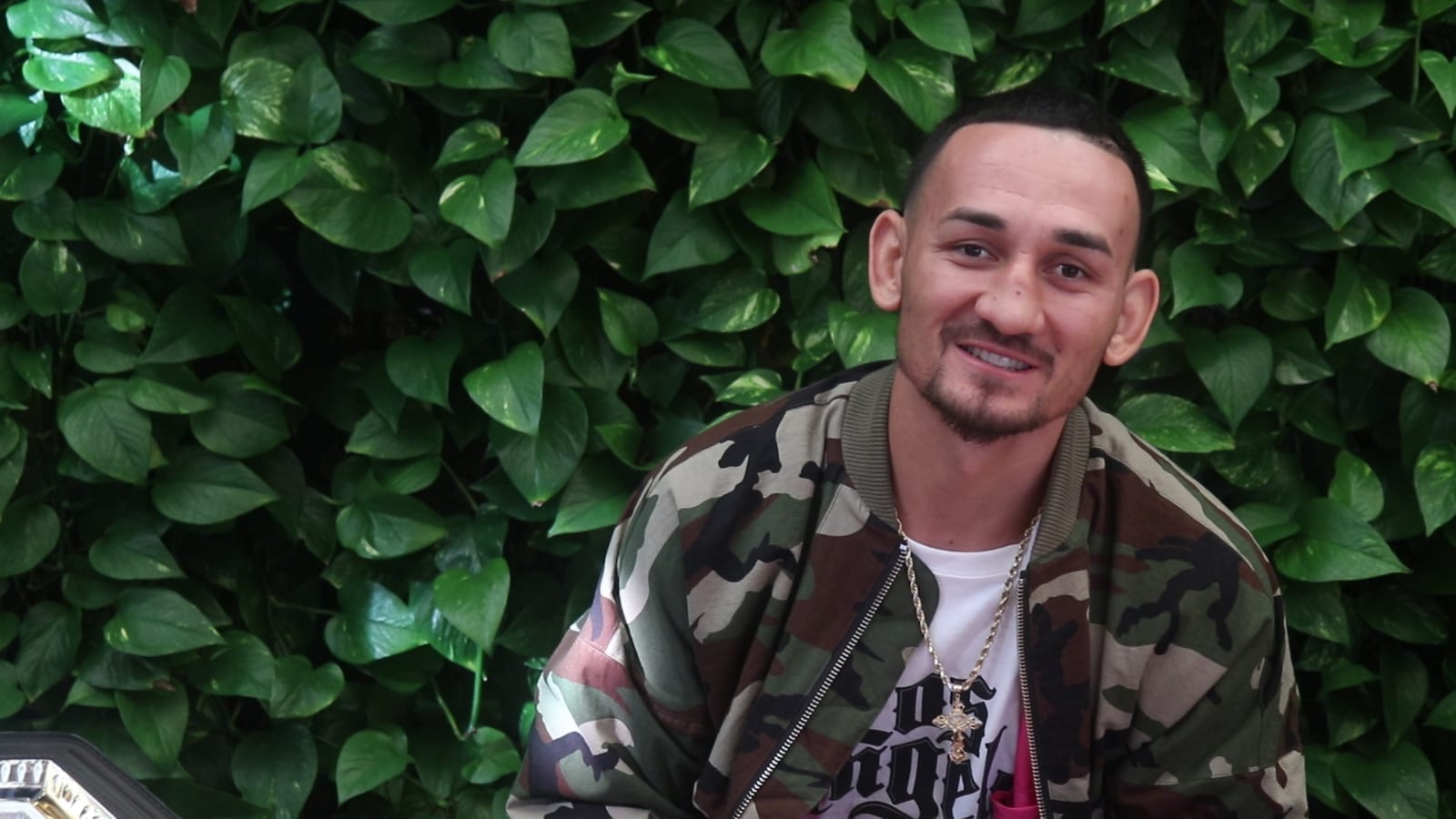 Max Holloway and Conor McGregor have an interesting dynamic.
The two have fought once, both when they were youngsters in the sport of mixed martial arts, and have been linked to a rematch ever since. Over the years, the pair have fired verbal barbs at each other across social media, each content to poke the bear on the other side.
In person, however, they've had just one conversation.
Speaking at a media lunch in Los Angeles a week ahead of his title fight with Alexander Volkanovski, Holloway remembered it fondly.
"When I fought him — it's a funny story," Holloway said. "When I fought him, we was standing in line to go do our medicals, and it was me and him. He was using these cool Hawaii shorts, I was like, 'Cool shorts bro', and he was like, 'You like that, eh? It's a Hawaii vibe'. I was like, 'That's dope', and he said thank you.
"Then we went out there and we did the face-off, and he got in my face and it kinda tripped me out. Wow, this guy can turn it on. It is what it is, that's the only talk I got to talk to him, before a fight."
While the two might have made most headlines for their ribbing of the other, Holloway and McGregor have never shied away from what truly links them. Respect.
When Holloway was forced to pull out of a fight with Brian Ortega due to unknown medical issues, McGregor was one of the first to voice his dismay at the apparent speed with which Holloway was being replaced for the event.
"There's a line that he didn't cross with me," Holloway said. "And whenever something seriously happened with me, when the Ortega stuff happened … He was like the first guy asking what is wrong with our champion. And then when I was walking to the Frankie Edgar stuff, I was walking in slow because the cameraman was telling me to walk slower, [McGregor] was the one who reached out and tried to aware people about how we look and stuff.
"I respect that man a lot, and what he did for the sport. Even as a human being, he comes up short just like anybody else. We're all human, we all mistakes and sometimes you just got to give a guy a chance. We respect each other on that level. I'm excited that he's back in the sport and I can't wait to see him go do his thing in January."

–
Comments
comments