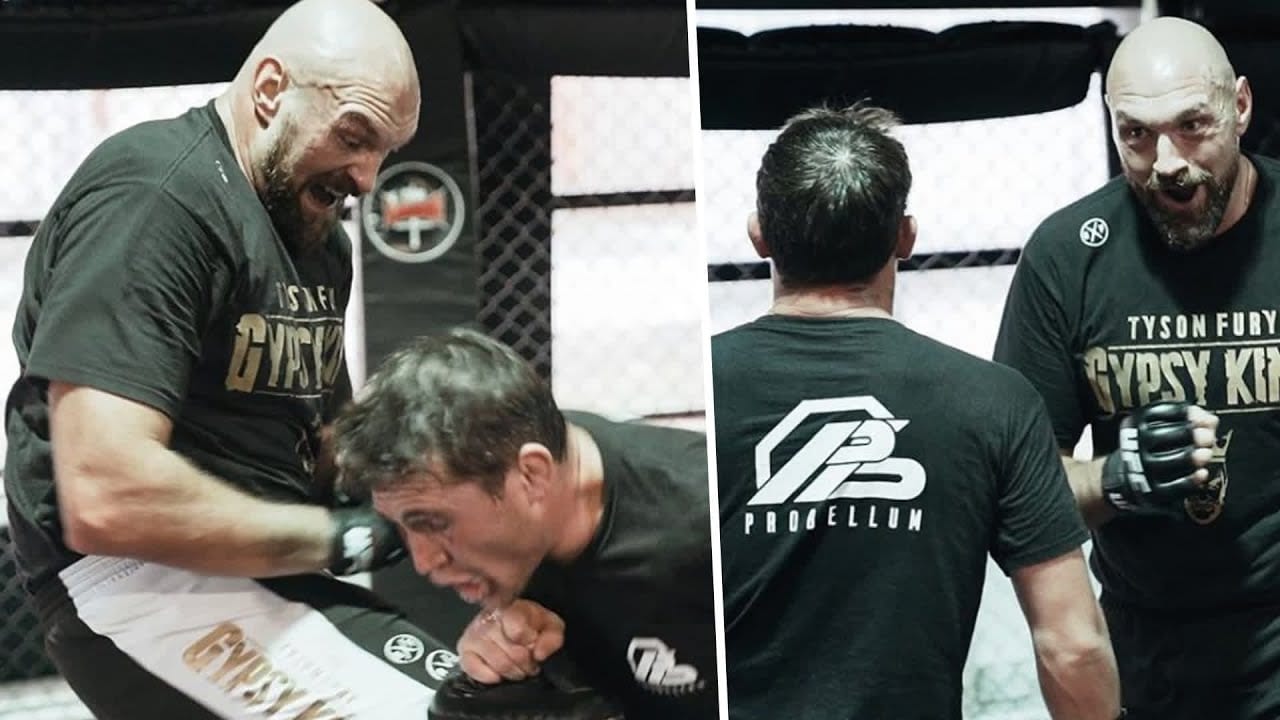 Dana White believes the idea of boxing heavyweight Tyson Fury actually stepping into a UFC Octagon might not be as unlikely as first thought.
The UFC president was doing the media rounds today to promote next week's mammoth UFC 245, when he was asked if he believed we could ever see the giant boxer in the UFC's 4-oz gloves.
According to White, who's often been dismissive of the idea, we might end up being surprised.
"It's interesting, he and I talked the other day," White said, speaking on Chad Dukes vs. The World. "We talked. He really is interested in fighting. I respect that. We'll see, we'll see what happens. Let's see what happens with his boxing career, he's got this rematch coming up with Wilder which is obviously going to be huge. It's a fun fight for the heavyweight division. You got [Andy] Ruiz and [Anthony] Joshua fighting this weekend, so we'll see how that goes and we'll see what happens."
Fury is set to meet Wilder in a rematch of their first twelve round classic on February 22. According to Fury, his idea is to finish his contract with ESPN, win big boxing fights and then move into mixed martial arts.
Should he do so, he'd be the biggest name to ever attempt a transition from boxing to MMA.
Comments
comments