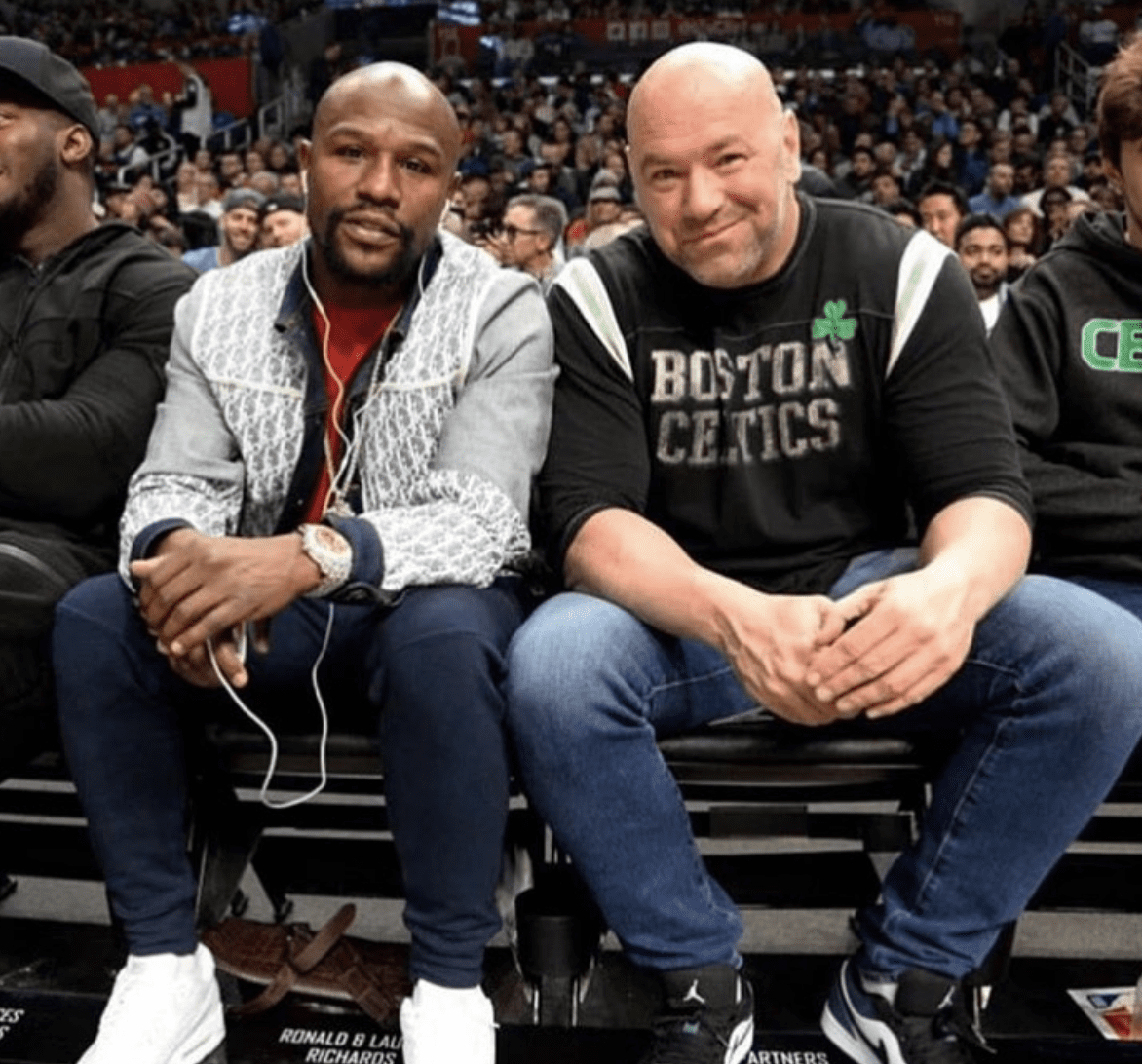 When Dana White and Floyd Mayweather were pictured together and posting their apparent agreement to bring Mayweather out of retirement, there was some scepticism.
Mayweather has often courted the media about another boxing match, even if it comes on the back of prolonged inactivity. Despite raised eyebrows from fans and pundits, however, the UFC president says he and Mayweather are indeed planning to work together, and we will see results of the partnership in 2020.
"It's true," White said, speaking on Jim Rome. "We sat at the Clipper's game, we started talking and we literally got a deal done right there on the court. We shook hands. We have a deal, and if things play out the way that Floyd and I think they will, I'll probably sit down with Al Haymon in March and get a deal on paper.
"Let's see how the next few months play out, and we could be doing something fun — I think if everything goes our way, Floyd and I would be doing something in October or November.
–
Comments
comments