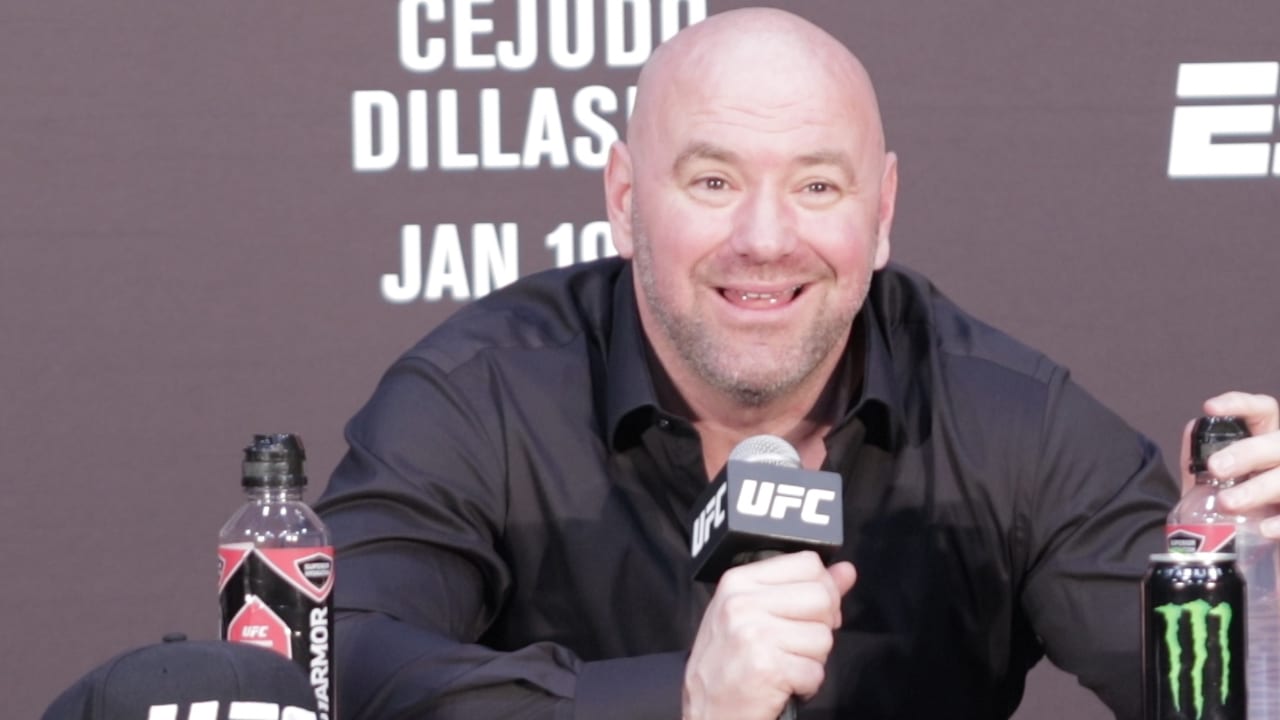 Dana White says Conor McGregor's motivation to fight Khabib Nurmagomedov in a rematch hasn't disappeared despite his next contest being at 170 pounds.
McGregor is set to meet Donald 'Cowboy' Cerrone on January 18 in the welterweight division, having competed at the weight class on two previous occasions. Because of the move, fans have wondered where McGregor's future lies, particularly as Nurmagomedov is set to meet Tony Ferguson in April.
According to White, McGregor is still as interested in meeting his rival for a second time, no matter what number is on the scales next time he competes.
"Conor's going to fight at 170 for this fight," White said, speaking on Chad Dukes vs. The World. "Mainly because he doesn't want to cut the weight. Him and Cerrone have both fought at 170, and he's hoping he can beat Cerrone and turn right around and fight Khabib as quick as possible. So he didn't want to make the cut twice."
While a rematch between McGregor and Nurmagomedov would be huge business, there is also another name that has consistently been linked to the Irishman after a stellar 2019, a mister Jorge Masvidal.
Despite the fact White had reservations about that contest in the past, the UFC president revealed that he'd spoken with McGregor and was told in no uncertain terms it was a fight very much on the table.
"Conor told me that he definitely wants a fight with Masvidal," White said. "So we'll see what happens."


–
Comments
comments