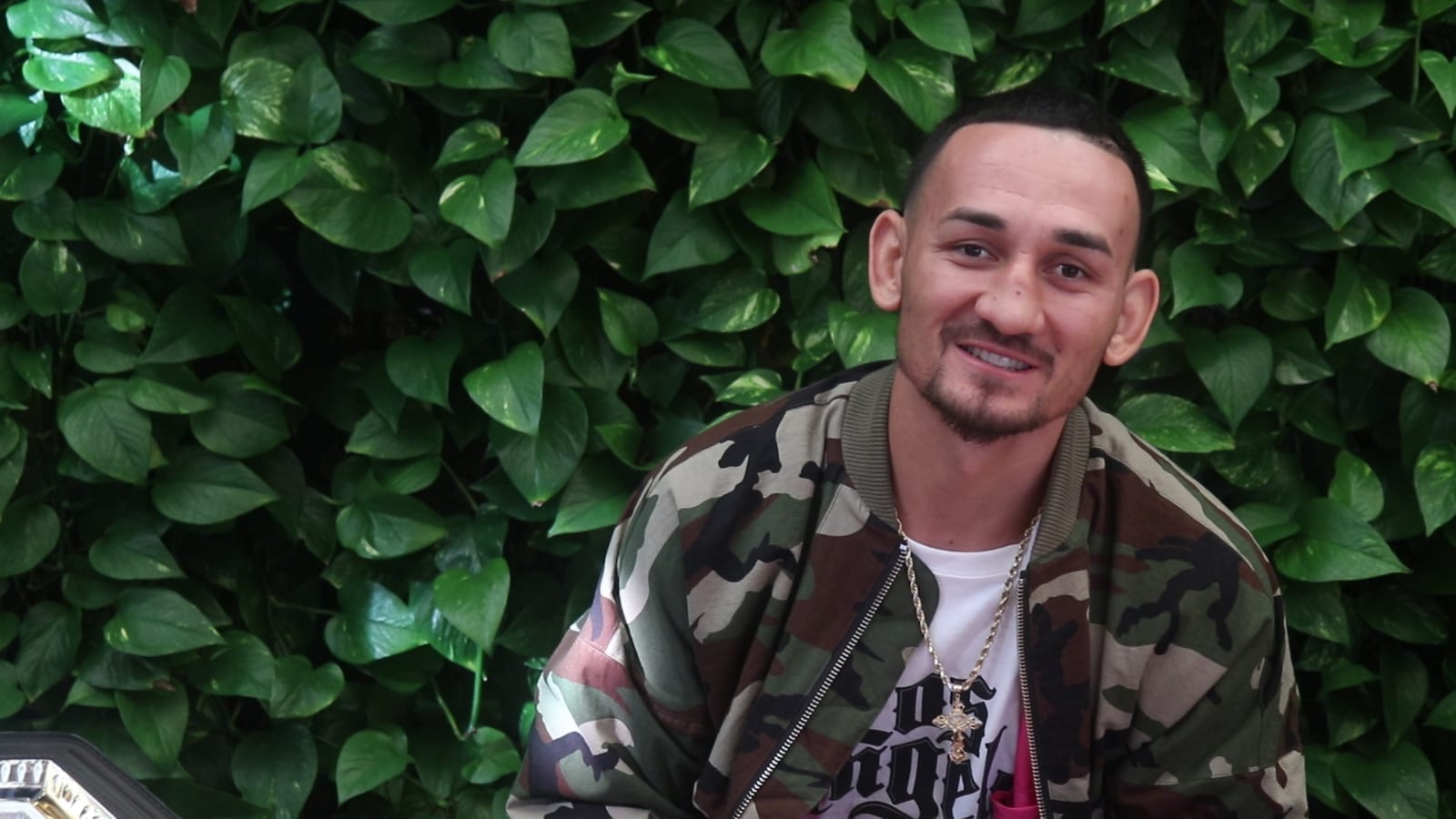 Max Holloway is refuting Calvin Kattar's pre-fight comments that the former champion is overlooking him, and instead maintains he is completely focused on the task at hand.
The former featherweight champion meets Kattar next Saturday in Abu Dhabi in his first fight since a pair of controversial losses to Alexander Volkanovski. But while some might see number sixth-ranked Kattar as a step down for Holloway, the Hawaiian himself is taking the fight appropriately serious.
"Calvin is a dangerous dude, and we know he is dangerous because he will be standing across from me, and I'm excited for it," Holloway said, speaking to Yahoo Sports. "He's from Boston. People like to talk about his boxing and people like to talk about my boxing, so the fun thing is … Calvin was saying something like I'm overlooking him, this and that. I can't. How can I overlook you? He made it here. I've got to respect that. At the end of the day, I just can't wait to fight him. I can't wait to go in there and see what he has to offer."
With the nature of his close loses to Volkanovski, it's no surprises that many expect Holloway to get back in the Octagon with the Australian in the near future. For Holloway, it's just about taking it one step at a time.
"The past is called 'the past' for a reason," Holloway said. "You move on. You get on with the day, and I'm going to do hard work. This ain't my first rodeo. I've told a lot of people, 'If I've got to go out and get another 10-win streak, that's what I've got to do."
Comments
comments