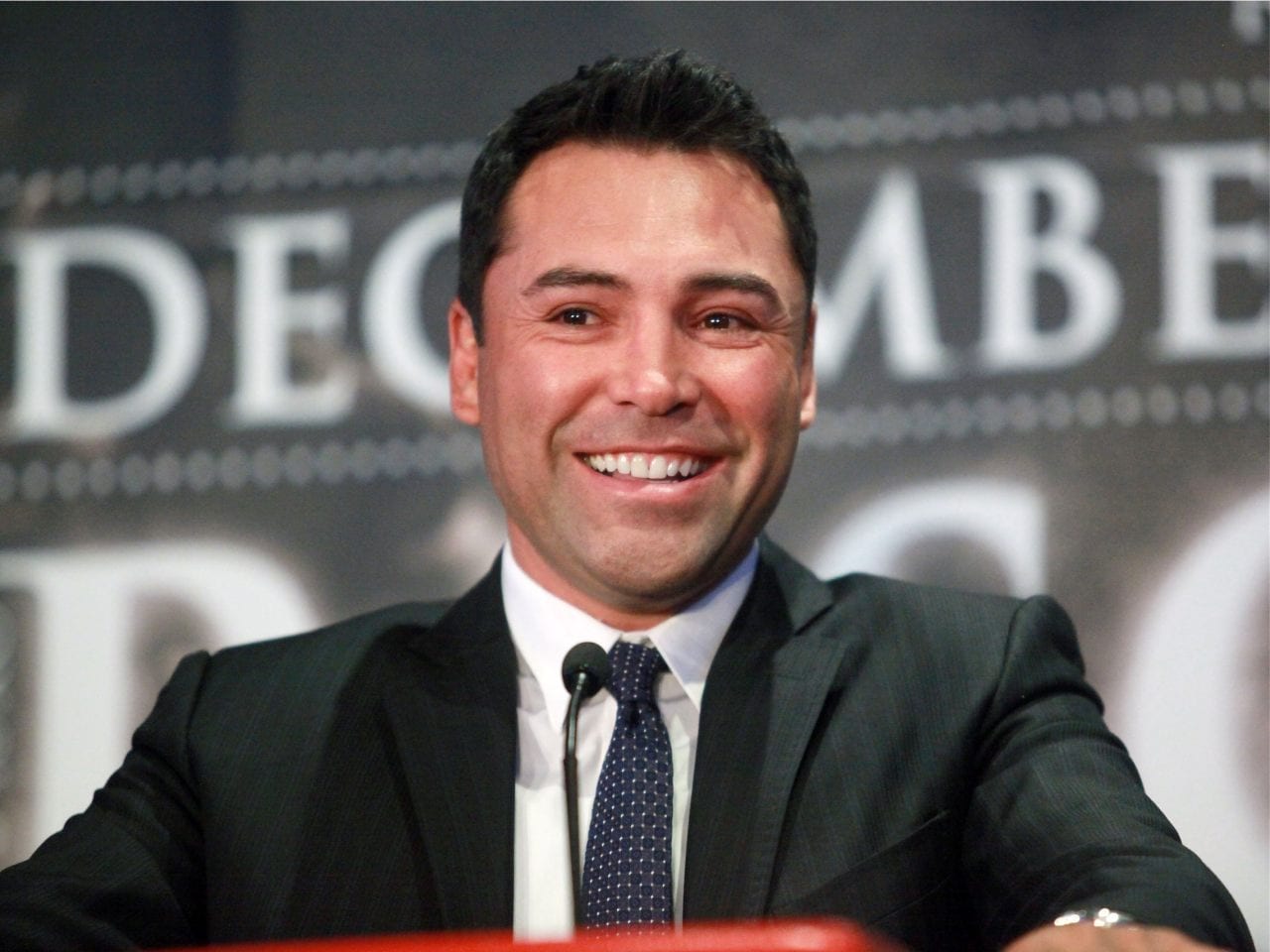 Oscar De La Hoya is continuing his talk of a comeback, and seems happy enough to continue linking his name to that of Gennady Golovkin — even after some pretty intense comments from the middleweight champion.
After De La Hoya proposed he could defeat Golovkin in the ring even after a decade retired, Golovkin responded angrily, telling reporters, "He can say whatever. But let me put it this way, if I got an opportunity to legally kill a person in the ring, I might seize it."
The remarks were particularly strong considering Golovkin's reputation as a calm and relaxed professional.
For De La Hoya, he took the harsh words in stride, and doesn't seem fazed by the Kazakh's apparent animosity towards him.
"Look, they (the comments) weren't nice, but he's a fighter, he's got to protect his own image," De La Hoya said, speaking to Fight Hub TV (H/T Boxingscene). "But he's obviously still a dangerous fighter because he hits hard … I mean c'mon, I'm not a walk in the park, like the guy he fought on the other day.
"I've always prided myself on fighting the best. That's never going to change. I can't go back on that."
As of right now, there are no concrete plans or date for De La Hoya's much-discussed return, but when he does put the gloves back on, the former champion and Golden Boy promoter believes he'll show younger fighters how to correctly manage their careers.
"It's also to prove a point," De La Hoya said. "To prove a point myself that I can do it. But to show this younger generation of fighters that to be the best you have to beat the best. Even at this age at 47 I still want to beat the best.
"Hopefully it can spark something with these young guys. Instead of listening to the whispers in their ears instead of thinking about the business first. Think about the fight. Think about the glory. Think about the legacy. The only way to create a legacy is by fighting the very best."
Comments
comments