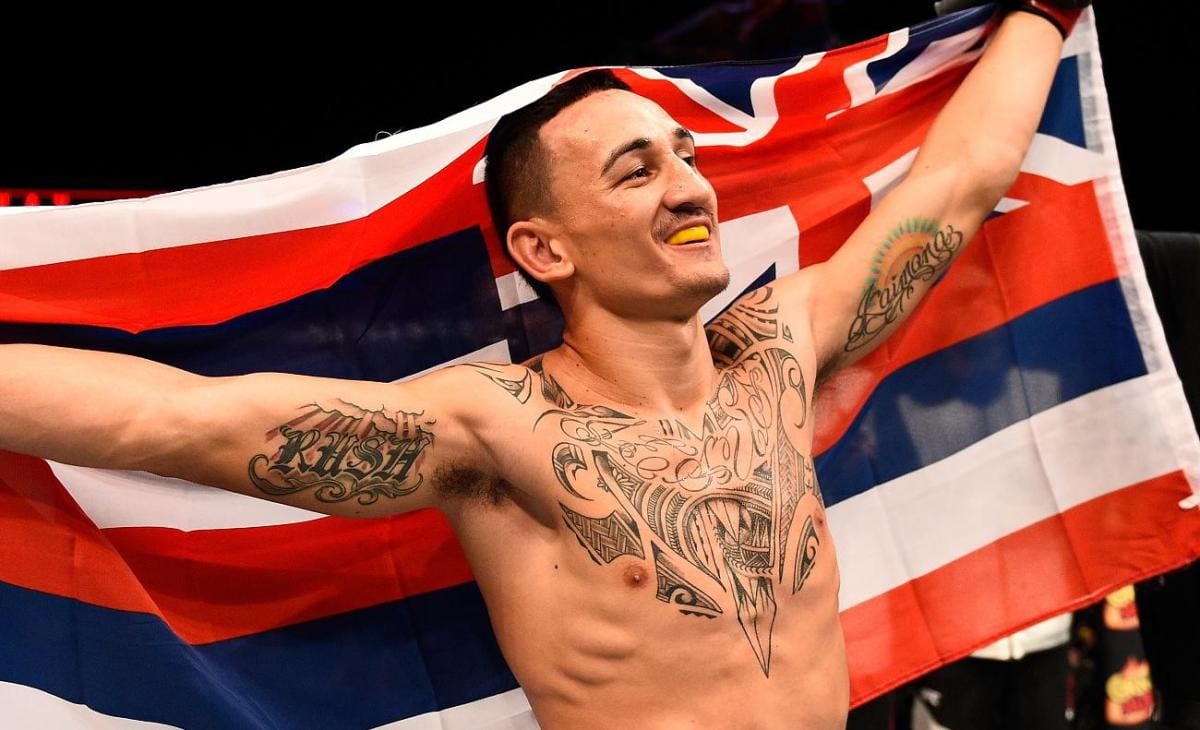 When Max Holloway and Brian Ortega meet in the co-main event of UFC 226, they'll be doing so as two of the best young talents in featherweight history.
The match up intrigues on so many levels. Holloway, the champion, has looked incredible over the last few years, and currently rides a 12 fight win streak, with his most recent two wins coming over 145-pound legend Jose Aldo. In Ortega, we have an exceptional jiu-jitsu talent, undefeated in mixed martial arts and coming off a highlight reel knockout victory over Frankie Edgar.
The pair combined provide such an interesting puzzle with a clash of styles, that it's fast becoming one of the most anticipated fights in the divisions history. Certainly Holloway is aware of the expectations.
"When you look at this fight, it's amazing and it's huge," Holloway said, speaking on Ariel Helwani's MMA Show. "It's [the first] fight that doesn't have the name — a title fight at this weight class — that doesn't have the name Jose Aldo, Frankie Edgar, even a [Chad] Mendes or even a [McGregor attached]. So I think this fight is huge for the division, me and Ortega are young cats. He got a great team, but the blessed is still blessed. So he gonna see me July 7.
"We about to find out on July 7, don't miss it, live on pay-per-view," Holloway said. "You guys are about to see a superfight and we're not only talking about the main event there. The superfight is a co-main event too, so this is a super card, period."
For most, this becomes a striker versus grappler match up. Holloway's blistering combinations and brilliant takedown defence will come up against Ortega, who appears to be able to end a fight the moment he has a decent grip on a limb. But while Ortega's wins over the Edgars and Cub Swansons of the world might have accumulated him some serious respect, Holloway appears reluctant to treat him with any special reverence prior to fight night.
"I'm impressed," Holloway said. "Anybody who gets in a position to fight for a title, I'll be impressed. Anybody who can make that walk to the Octagon, I'm impressed with. So from him making that walk, all the way to him being in title contention — that's impressive stuff, man. This is the best of the best. The UFC is the best of the best, and we'll get to find out on July 7 what he's all about.
Comments
comments