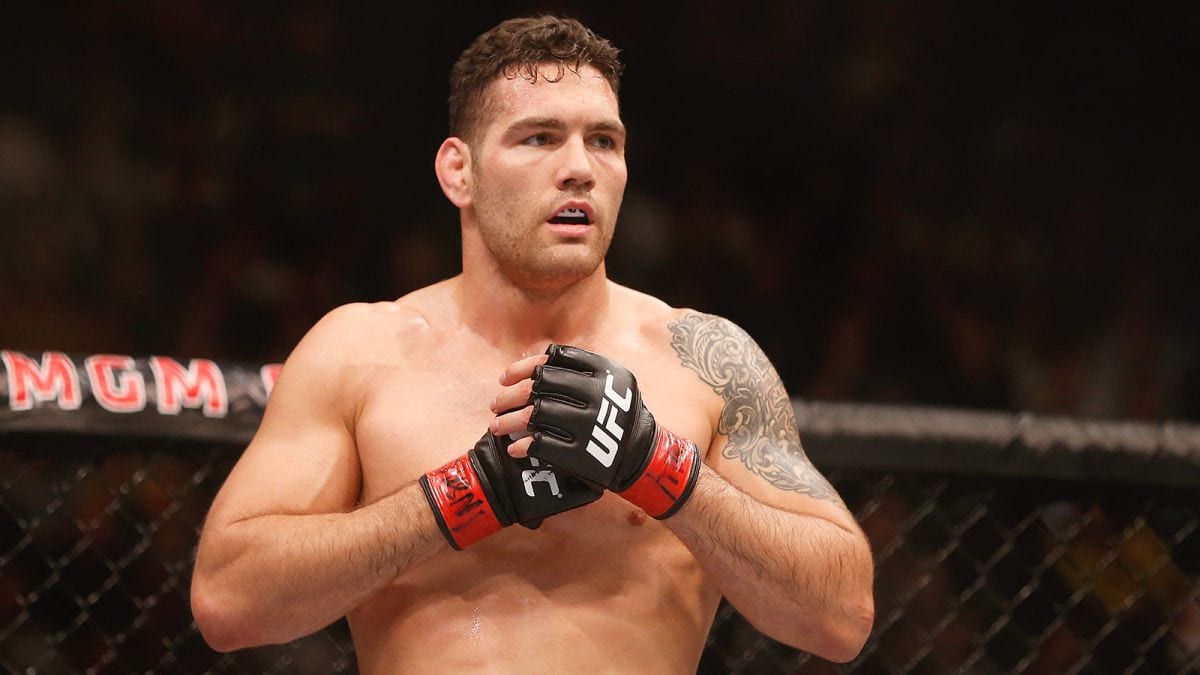 With a three-fight skid well and truly put behind him after an impressive performance against Kelvin Gastelum in his last Octagon outing almost a year ago, Chris Weidman has begun orchestrating plans for an eventual assault at the UFC middleweight title he once held which now rests around the waist of Robert Whittaker.
Currently ranked in third spot in the 185-pound rankings, Weidman maintains that he isn't far removed from another title bout and says that when he and the Australian/New Zealand product meet in the cage, his style will prove a difficult one for the champion to overcome.
"Obviously for me, that would be best-case scenario is to fight for the title, to fight Whittaker," Weidman said on The MMA Hour via MMA Fighting.
"I feel like that's a guy I match up really well against. It's a guy, I'd go out there and I believe I could finish," adding that his experience training with his brother-in-law Stephen 'Wonderboy' Thompson — who owns a knockout against Whittaker — places him in good stead for the as-of-now hypothetical match-up.
"(Whittaker's) very tough, he's elusive, got kind of like a karate-style background. But I have great training partners," Weidman said. "I have 'Wonderboy,' who actually knocked him out. He's a family member of mine and just based on that it gives me extra motivation not to lose to him when I've got my brother-in-law who knocked him out.
"How am I going to go to family functions if I go out there and lose to him? It's definitely something that would play as motivation and give me confidence going into the fight.
"But he's a tough guy; he's hard to hold down. I just feel like between my striking and the way I transition into wrestling and my grappling and my jiu-jitsu, I just feel like I'm too well-rounded for him. It doesn't matter how tough the guy is."
Comments
comments