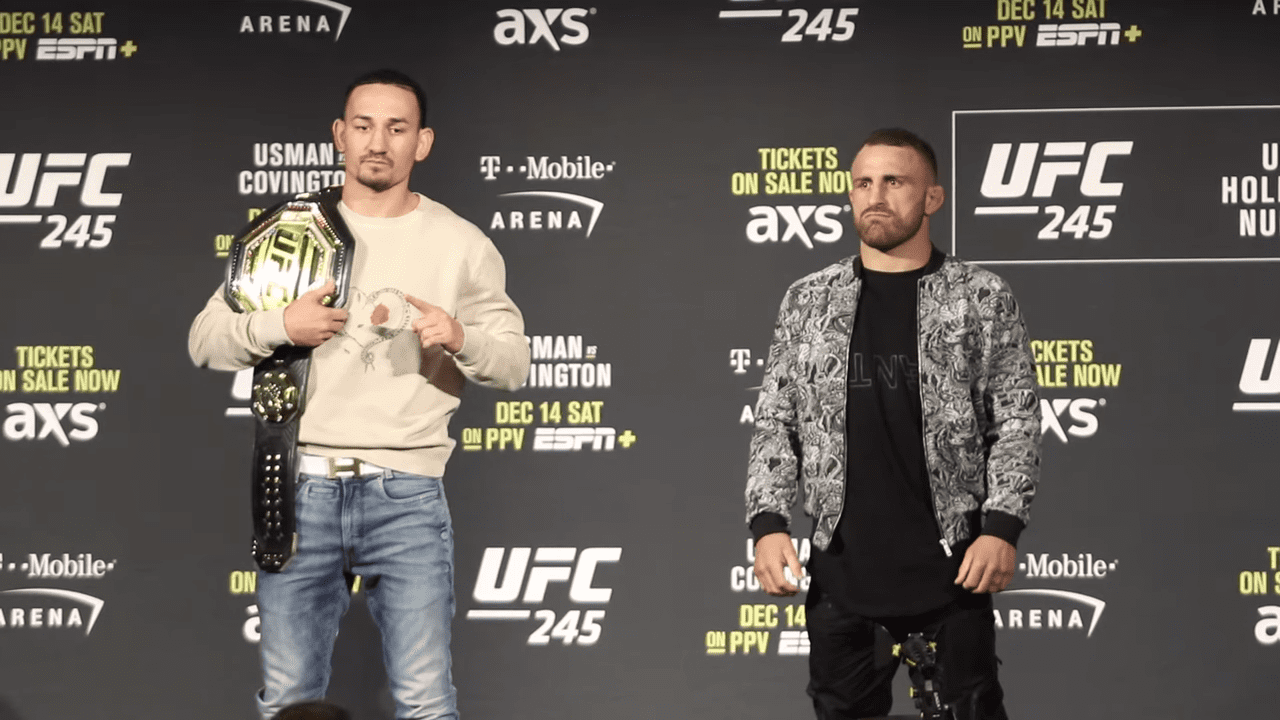 Max Holloway says being a champion brings with it a different challenge in terms of motivation as opposed to being.. well, a challenger.
The featherweight has ruled over the 145-pound division for years now, and is set to make his third fight of the title next weekend against Alexander Volkanovski. Ahead of the contest, Volkanovski has made no secret of his confidence leading into fight night, and proclaims himself to be the man that finally topples Holloway's reign at the top.
In Holloway's mind, that's the right mentality for a challenger to have, and if anything, words like that help motivate him stay strong at the top.
"It's like GSP once said," Holloway said. "It's harder to defend a title than win it. Fighting for a title, you're trying to earn something brand new. And then when you're defending a title, you're just trying to re-earn something you already have. It is what it is. That's when me and my team look for questions and we look for challenges. We look for things that excite me, and what excites me is asking questions.
"Everybody keeps asking about how this guy has power. Everybody says [I'm] taller, but the guy got the reach. I got little T-Rex arms, I don't know what's going on. A lot of people are like, you're tall, you got the reach, use your jab, Max. Guys look at the reach, my reach is shorter than everybody I fought except for probably Frankie.
"At the end of the day, I'm just excited. Every fight to me is a championship fight. I told you guys before I was a champion that I thought I was in championship fights and that's the way I carried myself. That's the way I'm going to continue carrying myself.
"Him saying he's going to do this and that, you need that confidence. I want to fight a confident guy. He's across the Octagon on December 14 because of that confidence and I look forward to it."
For Holloway, Volkanovski represents a challenge he's yet to face as champion. A strong wrestler who has the strength and striking ability to mix it up in all areas of the cage. All in all, a fun night at the office.
"His power. His cardio. His strength. His wrestling," Holloway said. "Dude is a striker too. There's a lot of questions. … We'll see what happens. We're gonna push every single question. I believe I have the answers for it, and it's a beautiful thing; we're gonna find out in nine days."
Comments
comments