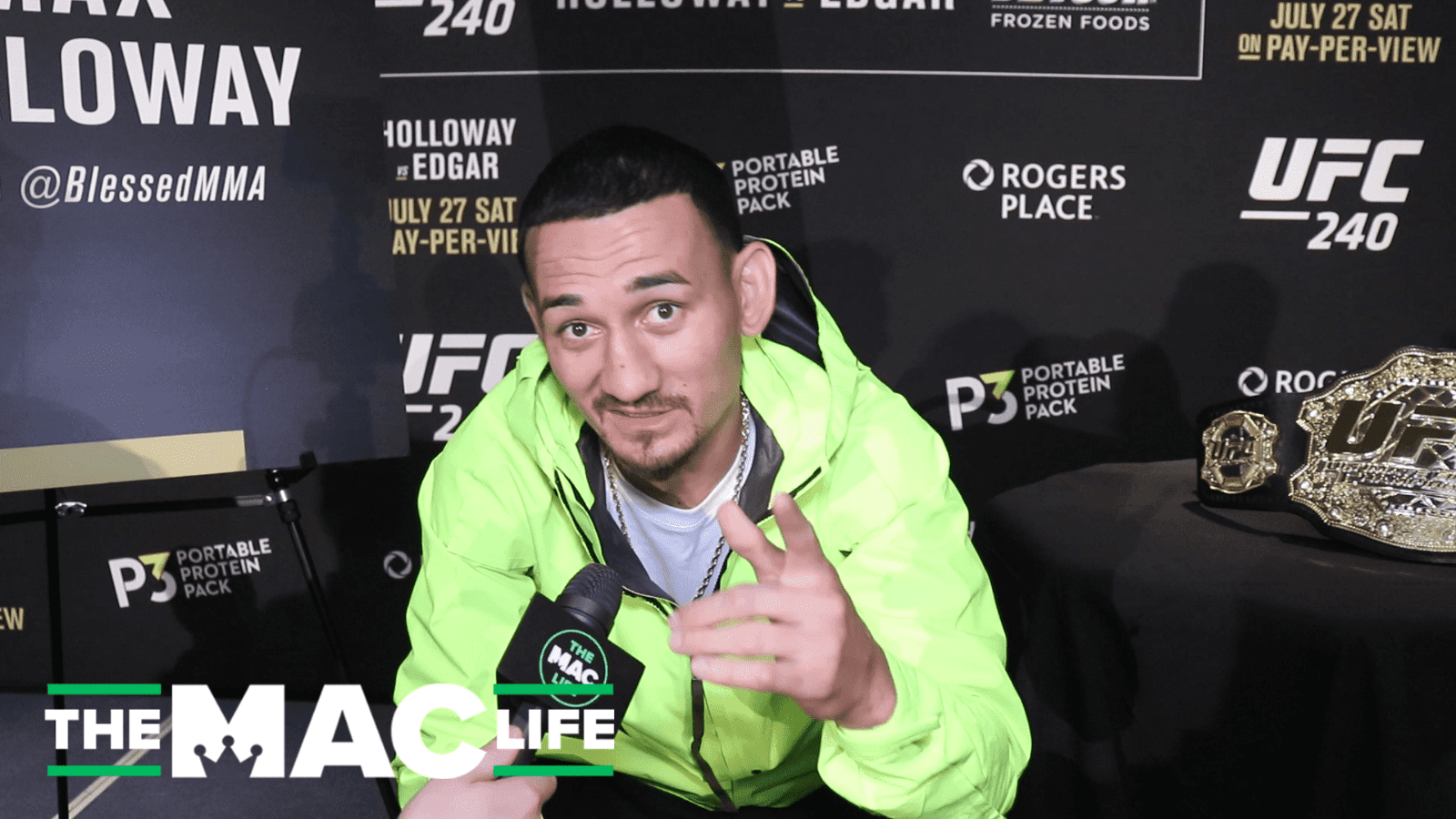 Max Holloway wants to fight one more time before 2019 comes to an end, but he can't sign on to a fight with Alexander Volkanovksi until he sees medical professionals and knows he's safe and okay to compete.
Holloway has had an incredible run of activity after a frustrating couple of fight cancellations last year. Since December of last year, Holloway has fought Brian Ortega, Dustin Poirier and Frankie Edgar in title fights, with a total of 14 rounds in the cage.
While he wants to keep that momentum going, Holloway's aware of how much damage he could be taking without even realising it.
"We'll see what happens," Holloway said, speaking at the UFC 240 post fight press conference. "I look fine, I look great but I'll wait till my team, I'll wait till my coaches. We've got to get medical testing. I've fought three title fights in seven months. I want to fight one more time this year but we've got to go take all the right tests and see and we'll go from there."
Prior to his contest with Edgar, which Holloway won via unanimous decision, it seemed the natural plan was for the winner to go on and meet Volkanovski in the co-main event of UFC 243 in Melbourne, Australia. While the fact that event would be in a huge stadium and likely be an incredible night, Holloway won't be swayed until he's sure, and pointed to other big events at the end of the year that could also serve as worthy cards.
"I know how bad I want to fight at home and I don't want to take that away from the guy but at the end of the day, I've just got to go see the doctors and get checked up and we'll go from there," Holloway said. "At the end of the day, a stadium and stuff is cool. I definitely want to fight before the end of the year for sure.
"UFC has this habit of putting me the first week of December. Hopefully if I'm medically cleared and everything and I'm good to go by December, I can get that first week cause that's been Max week the last three years I think.
"We'll see. New York sounds cool. Volkanovski in 'Oz' sounds cool. So we'll see. I've got to go check with the doctors, get checked and we'll go from there," Holloway said.
–
Comments
comments