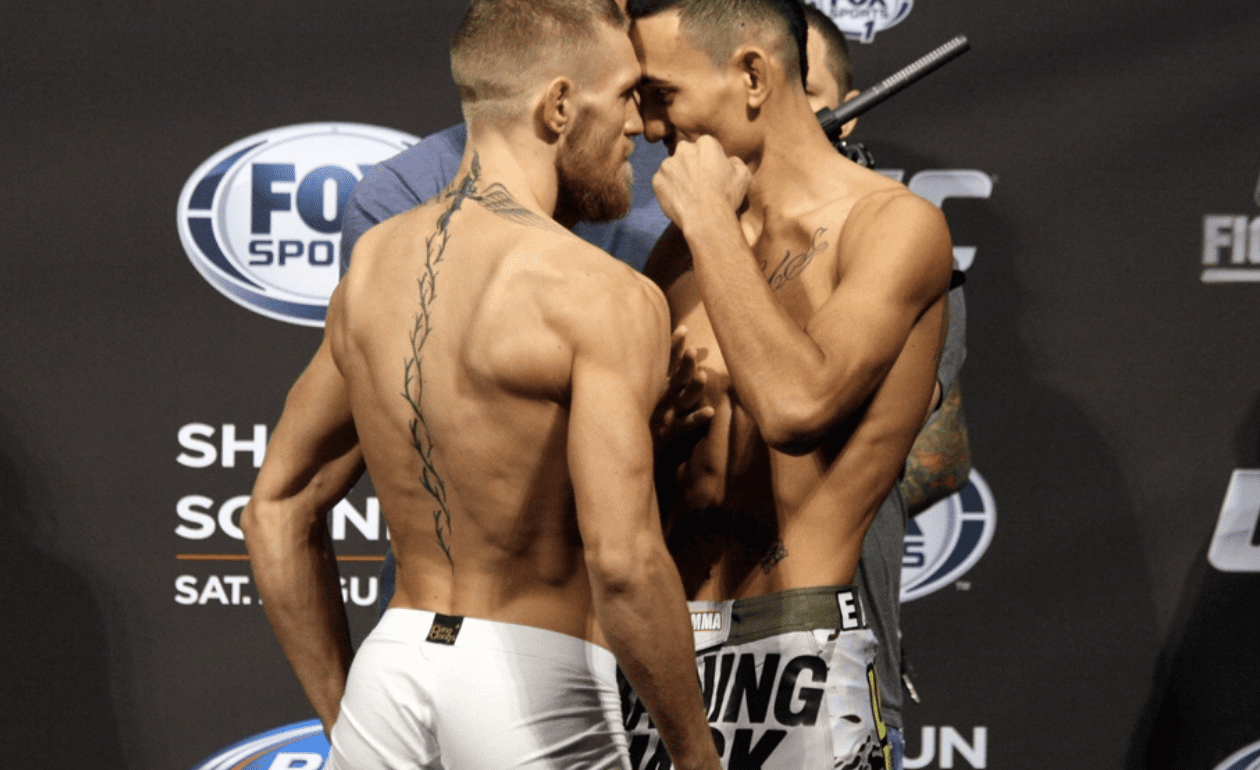 Over the past few months, there's been an interesting back and forth developing between Conor McGregor and Max Holloway.
Indeed, while the pair currently inhabit different divisions, it seems they have more words for each other than their prospective next opponents, swapping insults at an increasing level of frequency. Most recently, McGregor criticised Holloway for pulling out of a contest with Frankie Edgar, only for Holloway to fire back.
The two met in the cage during the early stage of their UFC careers, and have both since gone on to achieve championship glory. Because of their evolution of fighting ability, and how young they were in their first clash, a rematch appears to be welcomed by most fans.
Certainly, Holloway is open to the idea.
"They can talk about the past all they want," Holloway said, speaking with FloCombat. "They know who the toughest fight is. They know who the best is. The best is 'Blessed,' and when he's ready to put his big boy pants back on, come to a 'real fight' in his phrase, then we'll be here. There's a lot of matchups for him and it looks like a lot of people want to see Holloway vs. [McGregor] 2. I'm right here."
As of now, it seems unlikely a rematch will be first up. McGregor looks set to meet the winner of Khabib Nurmagomedov vs. Tony Ferguson, while Holloway will face Brian Ortega. However, Holloway is quick to inform anyone that, if the fight is offered to him, it'll never be a no.
"I told you guys before, if the fight never happens, it's never on our end," Holloway said. "You guys know I'm down and willing to fight anyone.
Comments
comments