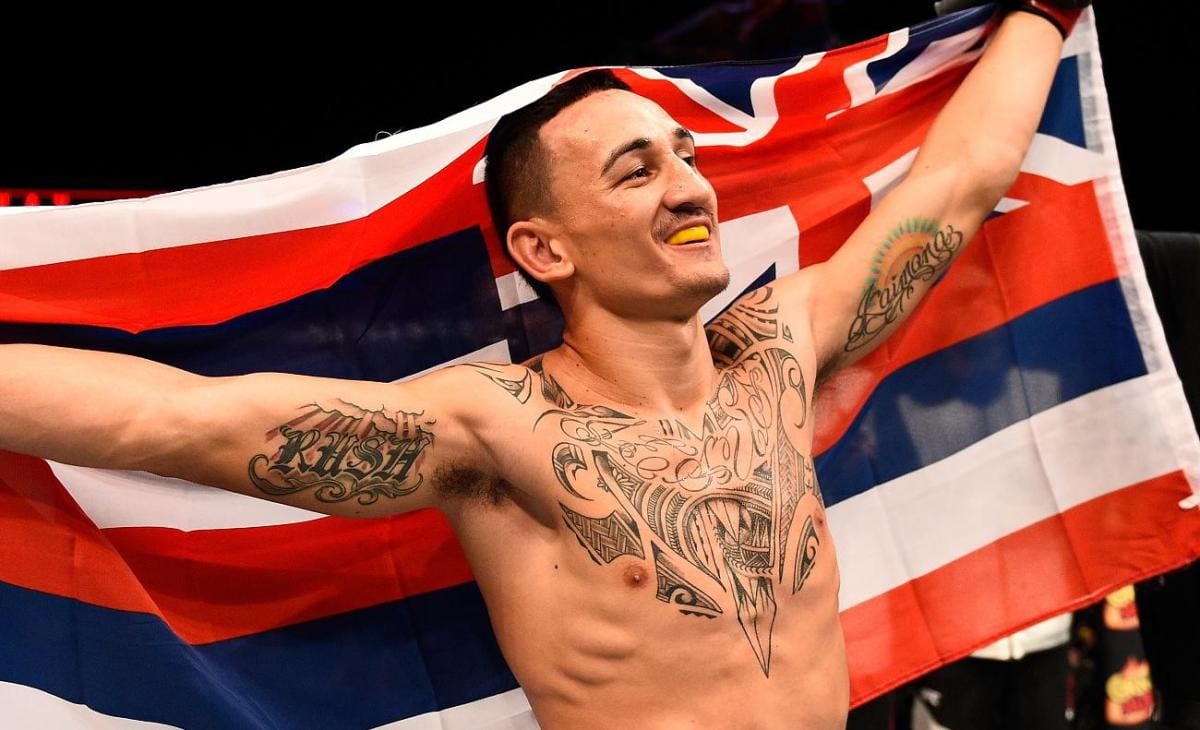 Not many men in the world would like to get into a cage and fight Khabib Nurmagomedov. But, of course, not everyone is Max Holloway.
For a moment there, in the lead up to Nurmagomedov's last fight at UFC 219, the Russian had mentioned that he was eyeing the possibility of dropping down to 145-pounds. While it seems a hard ask to get his body to cut so much weight, the idea did get fans pondering what a Nurmagomedov vs. Holloway contest would look like.
And far from shying away from the challenge, Holloway is more than open to meeting the undefeated grappler in the cage.
"I think Khabib is a beast and that's the kind of guy you want to fight to cement your legacy," Holloway said to TMZ. "He's over here making all the greats, all the top guys look average and I want to fight him. People keep telling me 'he's gonna smash you and this and that,' I've heard this before. I have nothing but respect for the guy but at the end of the day if you want to be the best, you have to beat the best, he's considered one of the best so if we get matched up, we get matched up. 144, 155, it doesn't matter to me, I'm a fighter."
–
Comments
comments