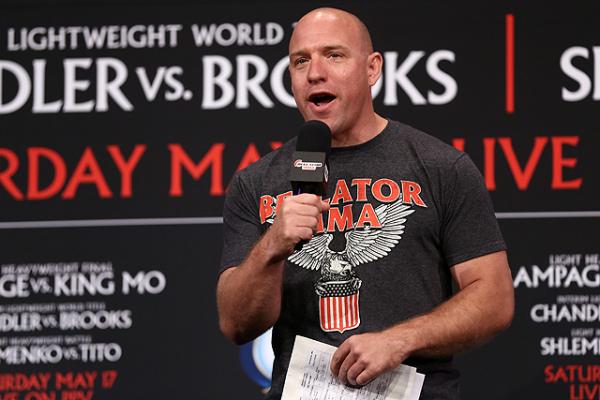 Veteran commentator Jimmy Smith has a new job, and it's at the premiere promotion of mixed martial arts, the UFC.
Smith had recently left Bellator MMA after the two sides were unable to come to terms at the end of his previous contract. While Smith had made appearances on The Joe Rogan Experience and hinted that perhaps a move to the UFC was on the cards, today's announcement still comes as a relative surprise.
Smith joins names such as Rogan, Jon Anik, Daniel Cormier and Dominick Cruz to be used on broadcasts going forward.
"I am honored to join the world's premier combat sports brand in 2018," Smith said in a press release. "It is a privilege to call fights for a living and I can't wait to join the tremendous UFC broadcast team to call the best fights in the world. To the UFC fans, I am thrilled to join you for this wild ride. See you all very soon!"
Smith had been with Bellator for nearly a decade before his release. It's as yet unclear precisely what his role will be moving forward with the UFC, with UFC Executive Vice President of Operations and Production Craig Borsari hinting at a number of duties.
"We're very excited to have Jimmy Smith join the UFC production team and look forward to working him into a variety of different on-air talent roles," said Borsari. "Jimmy's extensive experience in mixed martial arts gives him a unique voice and great insight to breakdown the intricacies of our sport. We are excited to welcome him to the family."
Comments
comments