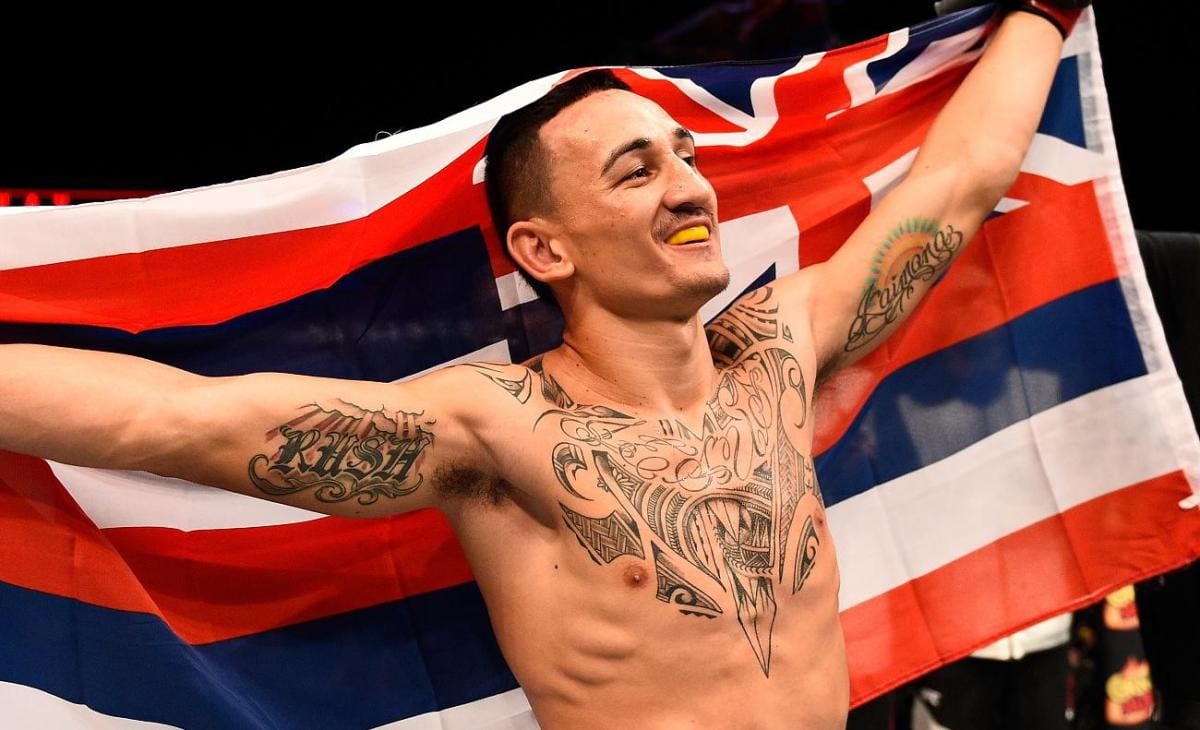 UFC featherweight champion Max Holloway is still unsure why he began showing signs of concussion ahead of his scheduled bout with Brian Ortega at UFC 226, and doctors are yet to offer him a definitive reason.
Holloway was pulled from the bout with Ortega two days prior to fight night, and has since been taking tests to check his health. But while he appears to be nearing a complete return to health, Holloway is still unsure — particularly since he suffered no concussion in training — why he started slurring his words and becoming unresponsive days before his huge co-main event slot.
"I've seen multiple doctors and experts, but they haven't been able to give any answers about what happened," Holloway said, speaking on The Ariel Helwani MMA Show. "But I'm OK. I'm going to fight again. That's all we know."
Once Holloway was pulled from the bout, UFC staff put him a 30 day medical suspension. Still undergoing tests, Holloway revealed he's starting to feel his old self, and fully intends on returning to the cage to defend his 145-pound title against Brian Ortega, then potentially against Frankie Edgar before perhaps moving up to lightweight in the future.
"All of the tests were great," Holloway says. "When you hear those kind of things, it's great but yet scary. You want to know what's wrong. It's crazy we just don't have the answers. I'm just glad I'm healthy and OK."
Since the severity of Holloway's issue became public, rumours have circled as to what really happened to the Hawaiian, with some reports even speculating the 26-year old had a mild stroke — something UFC president Dana White denied to the media last Friday.
"There was no stroke," White said. "It either had to do with concussion – either a concussion, or they believe it happened to him because he was cutting weight at that time. We still don't know for sure. But we know he's doing OK, he's healthy, and he's doing a lot better.
""What I want to do is have him take some time off," White said. "Here's the problem: No matter how far away you book a fight, I'm worried about him starting to spar. I don't want him to do any of that stuff until it's absolutely necessary. I want to give him more time. There is no time frame. I just want this kid to be healthy."
As of yet, there is no concrete timeline for Holloway's return.
Comments
comments