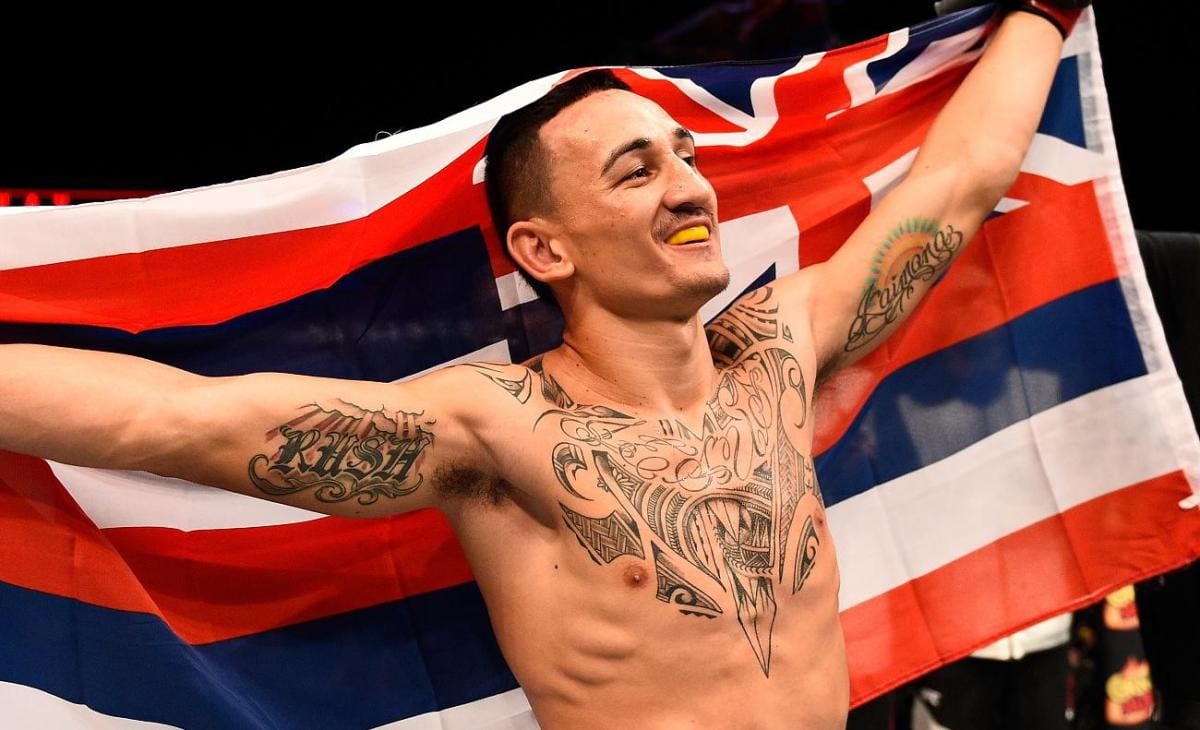 This week has been something of a whirlwind for Max Holloway.
Arriving back in Hawaii to a loving crowd, the new featherweight champion has had just a few days to reflect on his journey to world title gold. But, even at just 25-years old, Holloway knows that in the world of mixed martial arts, there is no time to sit back and smell the roses.
Already, the young Hawaiian is looking to the future, not satisfied with just being a champion, and is instead determined to prove himself as one of the best fighters of all time.
"They're giving out belts now," Holloway said speaking with Fight Society. "They're giving out belts, so at the end of the day, I sat down with my team and myself — I want the undisputed career. I want to be the best ever."
While what's next for Holloway is uncertain, the two top contenders appear to be either Cub Swanson or Frankie Edgar, with both men actively pushing for a fight with the new champion.
According to Holloway himself, it doesn't matter who the UFC call on him to fight first — he isn't going anywhere.
"I said it before, and I'll say it again," Holloway said. "I've never dodged a fight in my life. I've never picked somebody in my life. I always fight, I ain't going nowhere. … At the end of the day I'm telling these guys, if I didn't fight you, get ready. Get ready. Because what you're seeing isn't what you're getting.
"Everybody [looking] from the outside in through the cage, everyone thinks 'oh I can do this, this and this'. Every time they step in there, it's a different thing with me. So if I didn't fight you yet, make sure you cover all your bases.
"And if I did fight you already, like I told [Cub Swanson] when he was interviewing me after my fight — you're going to get it again."
—
Comments
comments