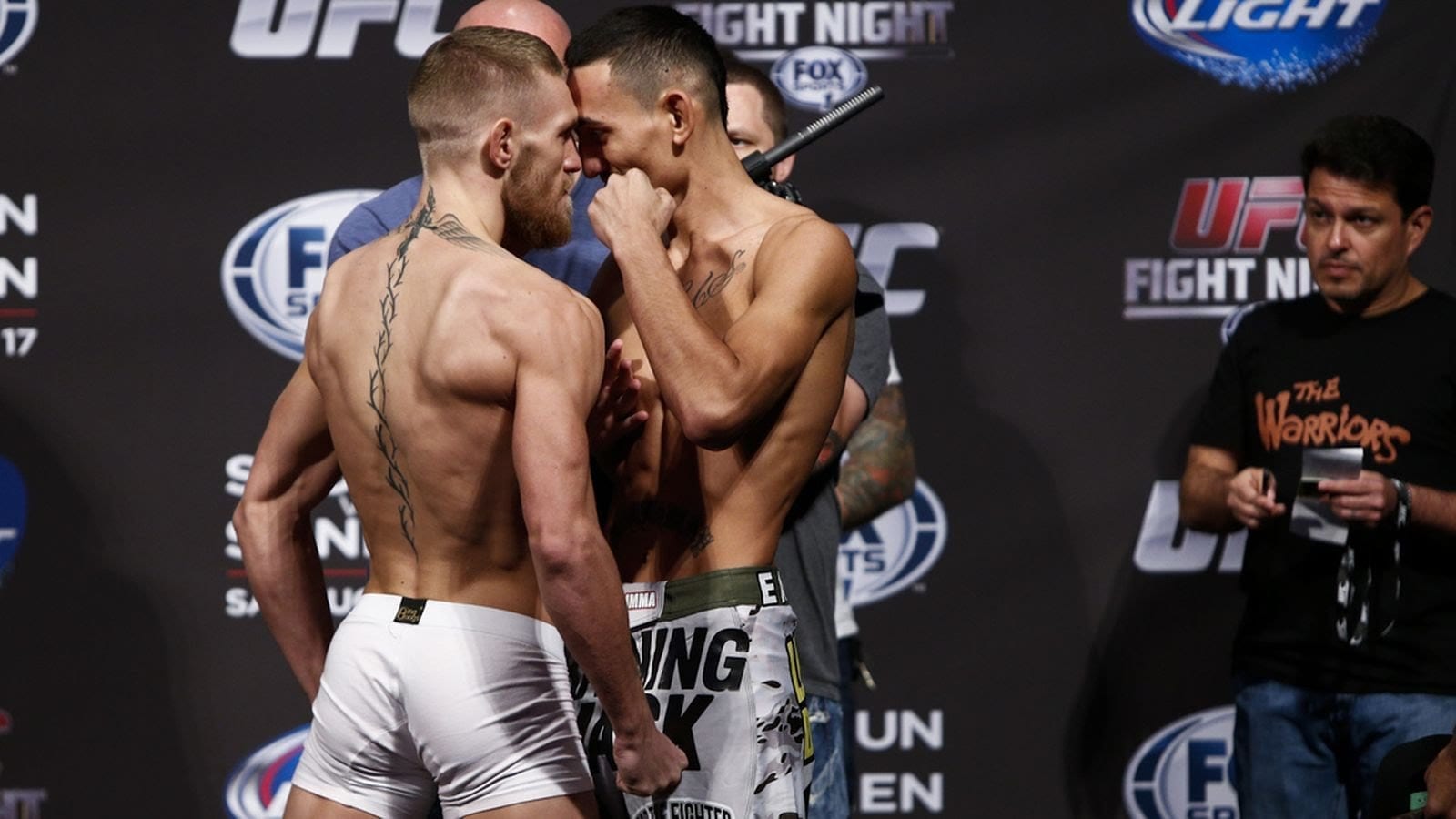 When it comes to attitudes towards Conor McGregor plenty of people have varying perspectives. For example, one needs look no further than the UFC 212 main event, where two of his old opponents will meet for the UFC featherweight title he once claimed as his own.
But while Jose Aldo may have lingering feelings of disdain for the Irishman, Max Holloway doesn't feel anything similar. Instead, he believes that with a boxing match on the horizon, McGregor could be moving away from the UFC, and fans should take time to thank the UFC lightweight champion for all he's done for the sport.
"Conor should be proud," Holloway said at a media lunch today. "He should be proud. Conor was the champ. He should hold his belt up high and proud. At the end of the day, he's the 2015 champ."
But while plenty of people point to the nature in which McGregor had his featherweight title stripped by the UFC, and want to see him return back to 145-pounds to claim back what was his, Holloway believes McGregor has an attitude that always makes him look to achieve new things, not old.
"He talked about defending the [155-pound] belt more than the [145-pound] belt. It's time to move on from this chapter of life already, guys. At the end of the day, we're not going to tell Lebron [James the basketball icon], 'Hey, Lebron, you can't show your three rings, that was three years ago.' No, be proud, you won it. But you've got to play again to to keep holding this championship, and [McGregor] is not doing that. And fair play to him.
"He's not that type of guy. He's just not that type of guy, he's always looking over the fence. Or Looking for better stuff. We're grateful for the fans he brung in, but at the end of the day, his fans love him for that – they're always looking for the next big thing."
Comments
comments