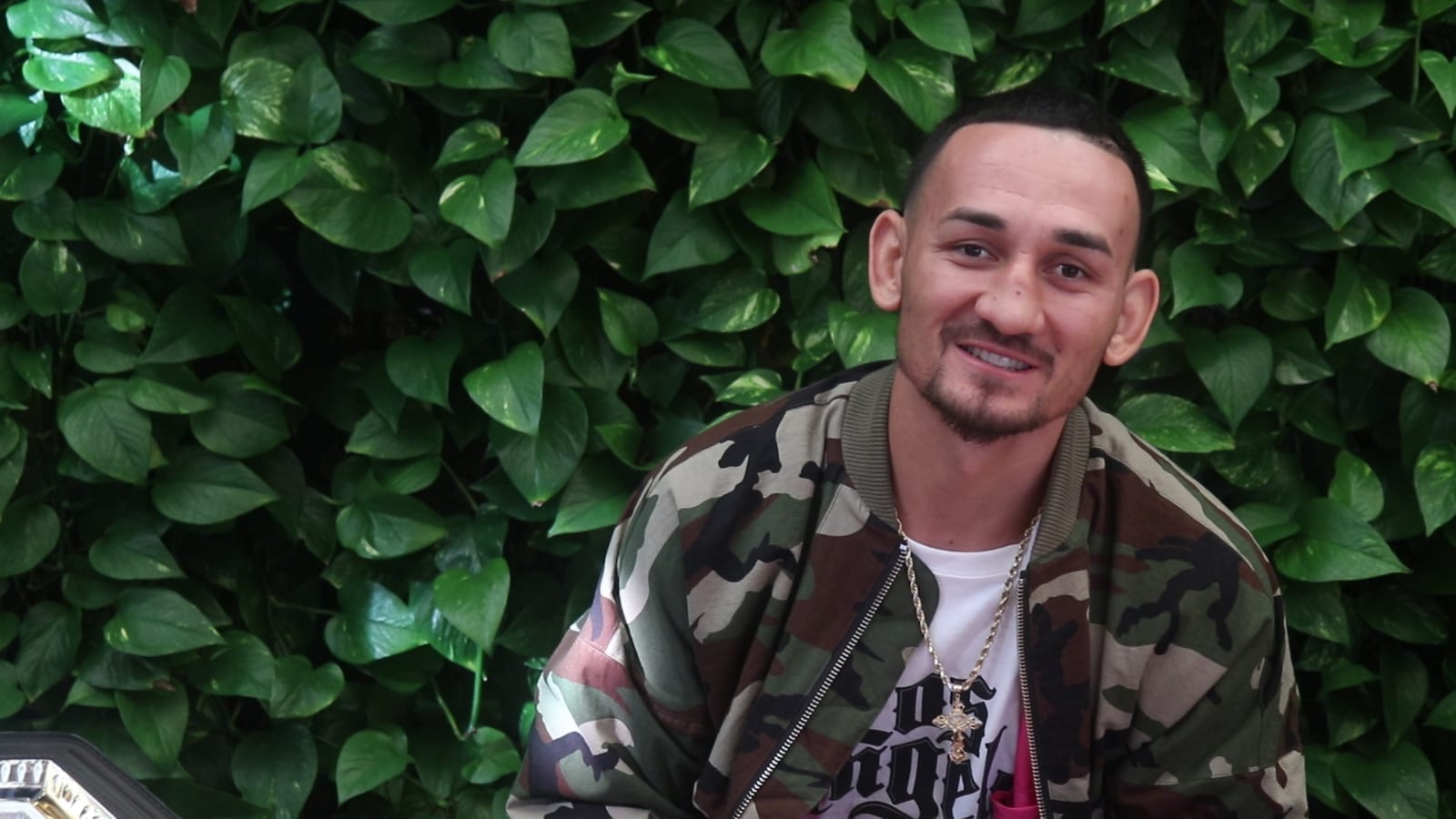 Max Holloway has asked fans angered with the judge's decisions at UFC 251 to calm down and see the big picture in just the latest example of exceptional class from the former featherweight champion.
Holloway came up short on two of the three cards on Saturday night in Abu Dhabi, meaning Alexander Volkanovski retained the title he won last year. After returning to the United States, Holloway took to his social media after realising the loss has caused a furore amongst MMA fans.
"Just landed in Vegas for another quarantine and was told some guys in the media are receiving threats for saying my fight was not a robbery. This is not ok. I appreciate everyone who wants to ride for me but that ain't it," Holloway wrote.
"Life isn't fair. It's even more unfair for many many other people in the world than it will ever be for me. People are unemployed right now with no end in sight and it's not their fault. It is what it was. Nothing changed for me as a fighter. We proved our point. I still have my five belts at home. I'm 28 and healthy. Blessed era continues. Bless yourself 🤙🏻
Just landed in Vegas for another quarantine and was told some guys in the media are receiving threats for saying my fight was not a robbery. This is not ok. I appreciate everyone who wants to ride for me but that ain't it.

— Max Holloway (@BlessedMMA) July 13, 2020
It is what it was. Nothing changed for me as a fighter. We proved our point. I still have my five belts at home. I'm 28 and healthy. Blessed era continues. Bless yourself 🤙🏻

— Max Holloway (@BlessedMMA) July 13, 2020
Comments
comments