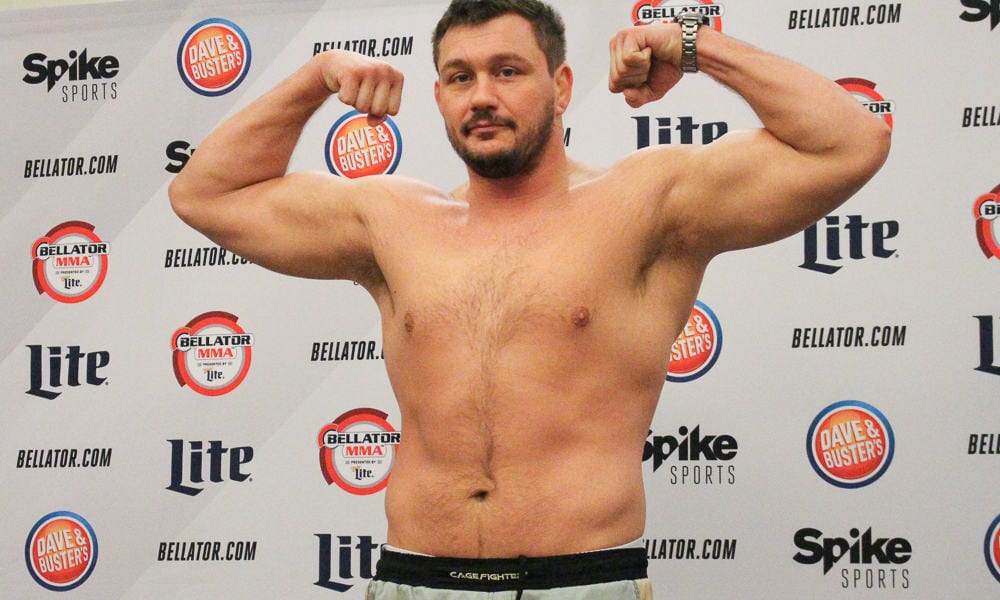 Tonight, at Bellator 194, Matt Mitrione and Roy Nelson will offer up the second installment of Bellator's Grand Prix, giving fans a throwback to the beginnings of mixed martial arts.
But while a win over Nelson would put Mitrione well on the way to winning the whole affair, you won't see him overstepping his mark in terms of achievements and rankings. For instance, should Mitrione win his next three fights (taking his win streak to six) and become the Bellator heavyweight champion, you won't catch 'Meathead' saying he's better than, say, UFC heavyweight champion Stipe Miocic.
"No, I do not [think I'd be the top heavyweight]," Mitrione said, speaking with MMAjunkie. "Stipe is the No. 1 guy in the world. I don't think anybody can argue that at all."
Not that Mitrione wouldn't be interested in trading leather with Miocic.
"I think it would be really dope to have the chance to compete against him," Mitrione said. "If the Ali Act ever got passed, I think that would be really dope. And I think it would be great for the fans. Then I find out, 'Are you really that good or not?'
"I think — whether it's me or not, whether it's me or Roy or whoever else who wins the tournament — I think it would be great to have..  to get rid of individual promotions.  You can't compete against each other, and I think that's kind of silly. Hell, the American League and the National League (in baseball) compete against each other. It happens all the time in every other sport, so why not this one? It doesn't make sense."
Comments
comments