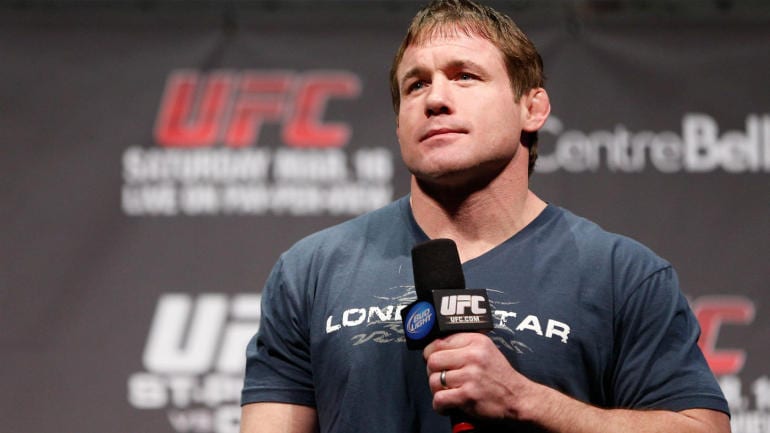 Pat Miletich, the UFC hall of famer and longtime trainer of fellow hall of famer Matt Hughes, has provided an update as to the recovery of Hughes following an auto accident the former UFC welterweight champion suffered last month — and it's encouraging.
Hughes is understood to have suffered numerous injuries after a car in which he was traveling collided with a train at crossing in Hughes' home state of Illinois last month, falling into a coma for a number of weeks. Speaking on Monday's edition of The MMA Hour (and as reported by MMAFighting) Miletich stated that Hughes' recovery is on-going but that he is no longer in a coma.
"He is surprising the doctors," Miletich said of Hughes. "He's making great leaps and he's no longer in a coma, and he's improving. It's going to be a long road. Any type of head trauma at that level, there's going to be some rehab."
The accident occurred on June 16th last after Hughes' car became stuck on a train crossing. The train struck the passenger side of Hughes' car.
"The [train] engineer said, Matt had stopped on the gravel road," Miletich continued. "It's a hill, goes up, it's a real quick hill that goes up to the railroad tracks. He had stopped, then tried to get across it in time. The train was going almost 50 MPH.
"When you're out in the country, there's no crossing guards, there's no lights," he said. "It's almost like, he saw it, then tried to beat it. What I would say is that, you're on a gravel road out in country on a hill and you're trying to punch it and get over, you're going to swing tires, he didn't get across in time and got clipped on the passenger side."
Despite the severity of the accident, Hughes' recovery is encouraging and while he hasn't visited his friend and team-mate just yet (visitations are family only at this point) but Miletich is sure that he and Hughes will see each other some day soon.
"I'm 100 percent sure he's going to make a full recovery," he said.
Comments
comments