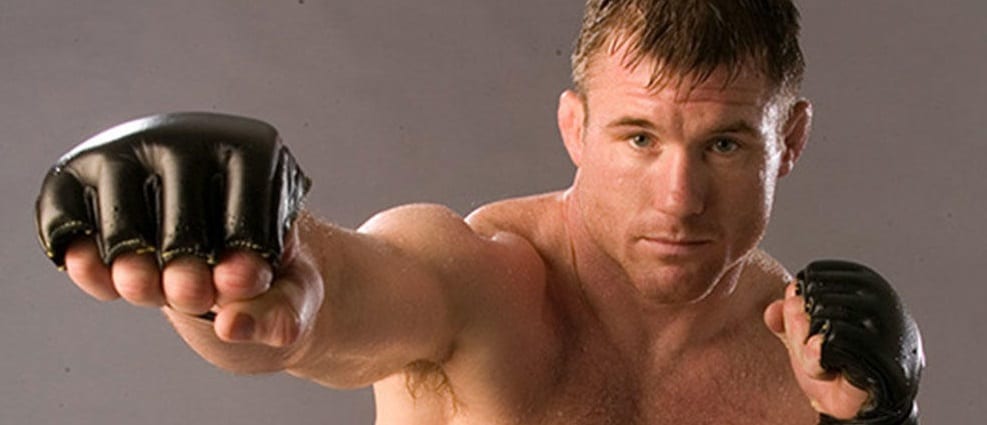 Matt Hughes and Chuck Liddell, two of the UFC's most respected champions, were released from their positions within the UFC last December and now no longer tethered to a Zuffa contract, Hughes has joined Liddell in apparently flirting with the idea of making a comeback to the cage.
Hughes, the longtime welterweight champion, retired from mixed martial arts following two successive first round defeats to BJ Penn and Josh Koscheck, the latter of which was in September 2011. Following his athletic retirement, Hughes was appointed by the company as vice president of athlete development and government relations.
That came to an end late last year amidst the company overhaul put in place by new owners WME-IMG and with that chapter of his career now behind him Hughes says that he is open to the idea of competing in the cage once again, though with a specific caveat.
Speaking to Ariel Helwani on Monday's edition of The MMA Hour (as reported by MMAFighting), Hughes (43) said that if he does decide to fight once again it will have to be against an opponent of a vintage similar to his.
"I would love to come back. I didn't want to retire in the first place. My wife said she didn't want me to fight anymore. It wasn't as fun as when I was just out kicking ass, she didn't like the worry. And Dana kind of said the same thing, so that's why I went and retired.
"I still think I'm very competitive, I think I could be, I haven't trained real hard in the past couple years, but that's the problem that keeps me thinking I would have a chance of going in there.
Hughes hasn't fought outside of the UFC since September of 2001 and doesn't expect the promotion's matchmakers to be falling over themselves to book him once again. If the stars do align and he does make a comeback, Hughes says that he wouldn't like to appear on a low-level regional card.
"It would have to be a pretty major organization, so I wouldn't say [it would be any promotion]. I would really hate to fight out of the UFC, but I would.
"I have no interest in fighting somebody like Tyron Woodley or Masvidal or some of these young kids," Hughes continued. "I don't. I'd want to have somebody close to my age that would have the same speed, quickness."
Perhaps prophetically, former Hughes opponent Royce Gracie admitted in March that he would love a rematch against the fighter who beat him all the way back at UFC 60.
Over to you, Scott Coker.
Comments
comments