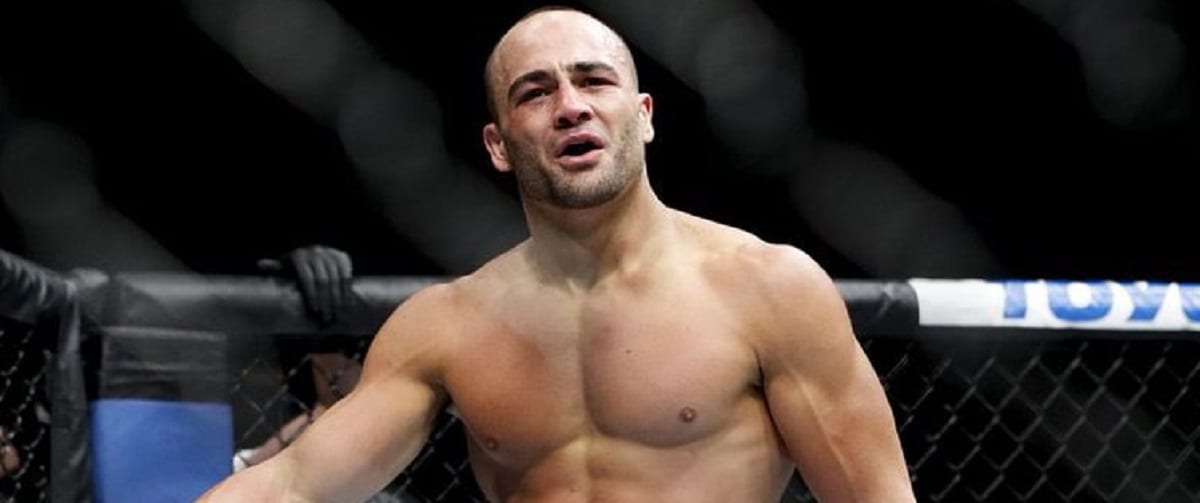 In Eddie Alvarez's own words, he needed some serious dusting off following the defeat he suffered at the hands of Conor McGregor in the main event of UFC 205 in New York last November.
'The Underground King' will look to get back in the winning column when he faces Dustin Poirier in a highly anticipated lightweight clash this Saturday on the UFC 211 prelims but, as he said on The Luke Thomas Show, adjusting to the McGregor loss has given him a newfound sense of freedom with which to build off for the rest of his career.
"I sat around longer than what I would've like to," Alvarez explained of his emotions following his title loss in Madison Square Garden. "I would've like to just bounce back and just get over it already but it was difficult. It was difficult for me. I put a lot into this so it was difficult but we're over it and I'm having a great time with training and enjoying myself.
"I think there's a freedom in having your worst nightmare come true. As a fighter, your worst nightmare is to get knocked out in front of millions of people. That's like the dream of waking up naked in your classroom. So getting that out of the way, there's a freedom in it for me. I never thought it would happen. I never pictured it or visualized it ever happening to me and it happened. I realize after it happened, nothing changed. Nothing changed. My family's still here, my friends are still here. I'm still the same person.
"Everybody just wants me to fight again and do well again. Nothing really changed. So there's a freedom in it and if you haven't experienced it then you won't be able to feel the freedom that I have right now."
His opponent on Saturday night has been through the same wood-chipper. Poirier lost to McGregor at UFC 178, after which he moved to lightweight and put together a run which has seen him win five of his six subsequent fights and whoever wins in Dallas on Saturday will move another step up the ladder in the direction of McGregor's lightweight title.
Alvarez, for all his title aspirations, is eyeing a more circuitous route back to the top. With a win over Poirier, he says he intends to focus his energy on Nate Diaz despite the Stockton native appearing uninterested in the bout following Alvarez's defeat to McGregor.
No matter to Alvarez, though. A win this weekend will turn up the heat considerably on Diaz to end his temporary hiatus and he remains confident that the bout can be made.
"The UFC's pretty crazy. There's a couple other guys in front of me but it really depends on how you fight and what kind of show you put on. But I don't care. I want to knock out Dustin and then I want to get Nate Diaz off his bicycle and get him back in the cage in some way, shape, or form."
Comments
comments