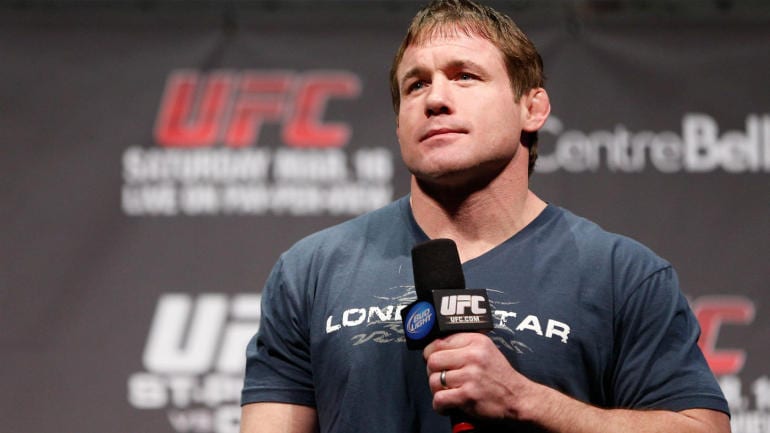 The family of Matt Hughes have provided an update on the condition of the UFC hall of famer, who was injured more than a week ago after the car he was traveling in struck a train in the fighter's home state of Illinois.
In an update posted to Facebook, Hughes' sister Beth Hughes Ulrici wrote: "He is improving and continues to show us his heart and determination each day," the statement read. "He has a long road ahead of him and your continued thoughts and prayers will help him with the journey.
Hughes is understood to be in a stable condition in HSHS St. John's Hospital in Springfield, Illinois, with no broken bones or internal injuries to his organs but is said to be minimally responsive.
According to a recent interview with Hughes' friend Pat Miletich, Hughes has been reacting to having his feet tickled which is an encouraging sign.
The accident occurred on June 16th when Hughes was attempting to cross a train track at the top of a steep incline. As per Miletich, Mark Hughes — Matt's twin brother — suggests that his brother spun his tires on loose gravel which surrounds the tracks and was unable to get out of the way as the train approached.
The impact occurred on the passenger side of Hughes' vehicle. No one else was inside the vehicle at the time.
"Matt has always been a fighter; but he is now in the biggest fight of his life," the statement continued. "We know he will continue to improve with God's Grace and Mercy."
Former welterweight champion Hughes is considering one of the most dominant fighters in UFC history and participated in 12 UFC title bouts during his active tenure with the company.
Comments
comments