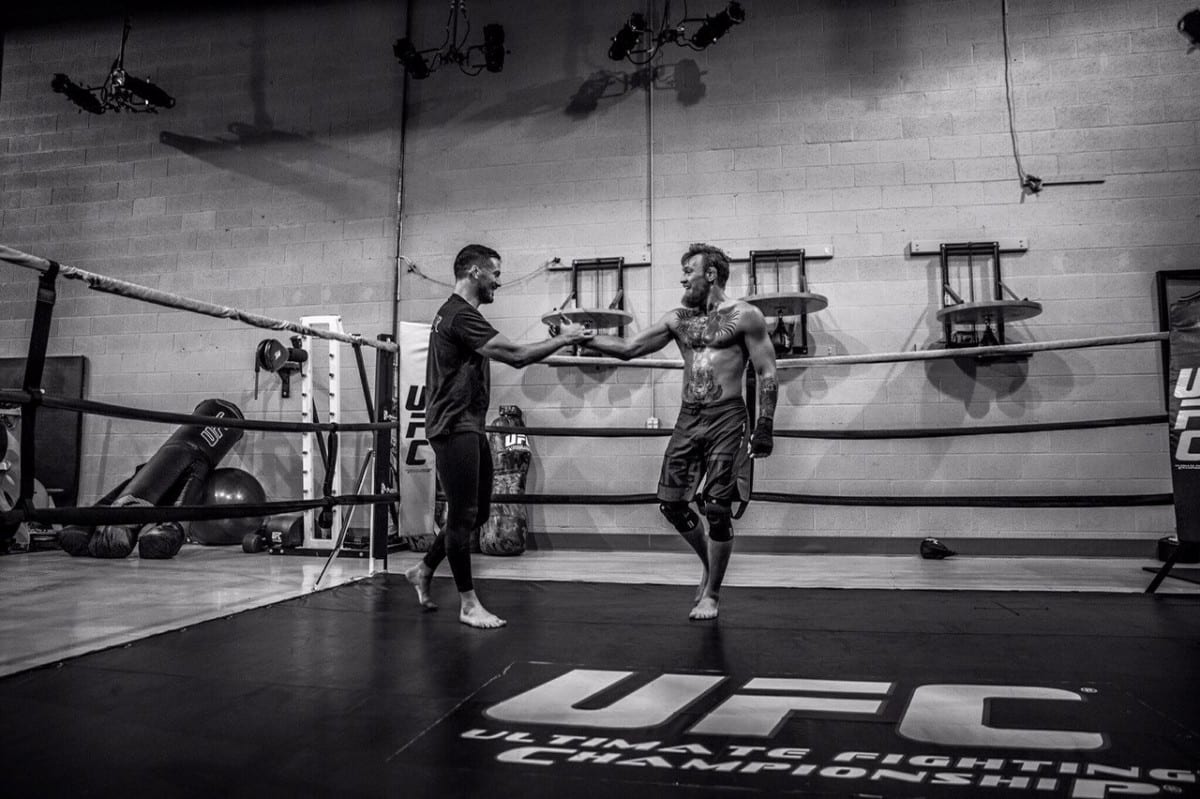 No matter what the questions are, the or the skeptics say, John Kavanagh has heard it all before. 
As the head coach of Conor McGregor, Kavanagh has had his charge and team consistently doubted throughout their careers. But, time and again, McGregor finds himself coming over the odds and proving the negative voices wrong.
So, it's no surprise that Kavanagh feels the same way about McGregor's August 26 boxing bout with Floyd Mayweather .
"We've always done best when everybody is just mocking the idea of an unknown Dublin guy saying he's going to take on the whole UFC roster and win the belt," Kavanagh said, speaking on The MMA Hour. "Those challenges seem to bind us even closer than we already are. I'm really seeing that spirit lit up in the team. It's always there, but for whatever reason, because we're being laughed at, because we're being mocked, it's making us even stronger."
Plenty have pointed to Mayweather's exemplary defensive record as a factor that could potentially be too big to overcome. While Kavanagh is no fool, and can acknowledge the task at hand, he believes there are still holes to the boxing icon's game — holes that can be capitalised upon.
"Obviously we're talking about one of boxing's all-time greatest," he said. "But there's also some things that there's openings. As Dana White has posted a few clips, nobody is perfect. Everybody can get it. We're just looking to make those openings happen more often than they usually do."
—
Comments
comments