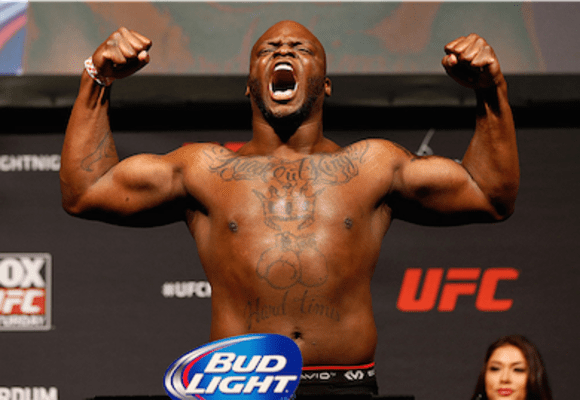 There is still going to be some swanging and banging in the UFC.
After UFC heavyweight Derrick Lewis announced his retirement from the sport of mixed martial arts following a loss to Mark Hunt, fans were dismayed at the loss of one of MMA's biggest characters. Lucky for them, however, Lewis appears to already miss fighting.
Lewis had cited a long time back issue that meant training and fighting was no longer a viable (or enjoyable) lifestyle, and combining that with a new marriage, he had decided to retire from active competition.
However after a little time out and a little trash talk from other heavyweights Francis Ngannou and Travis Browne, Lewis is ready to strap on the gloves again.
"[Mark Hunt's] not going to be my last fight" Lewis said, speaking on The MMA Hour. "I'm trying to get back in there. We find out on Wednesday what's going on [with my back], and it it's not too serious, and hopefully I can get back in there before the end of the year."
While the back issue is still a potential roadblock, Lewis points to the negative comments made by Ngannou and Brown as the biggest motivation for him to return.
"Whenever the booty-scratcher started talking shit, and [with] Travis Browne waking up from the dead talking shit. That booty-scratcher keep on talking shit, I'mma get my boy on him," Lewis said, before donning a Donald Trump hat. "I don't think his visa going to be too good too much longer. We going to get him up out of here."
Lewis views a fight with Ngannou as the perfect way to return, and while Ngannou is on a winning streak, perhaps the bad blood between the two could get the contest booked.
—
Comments
comments