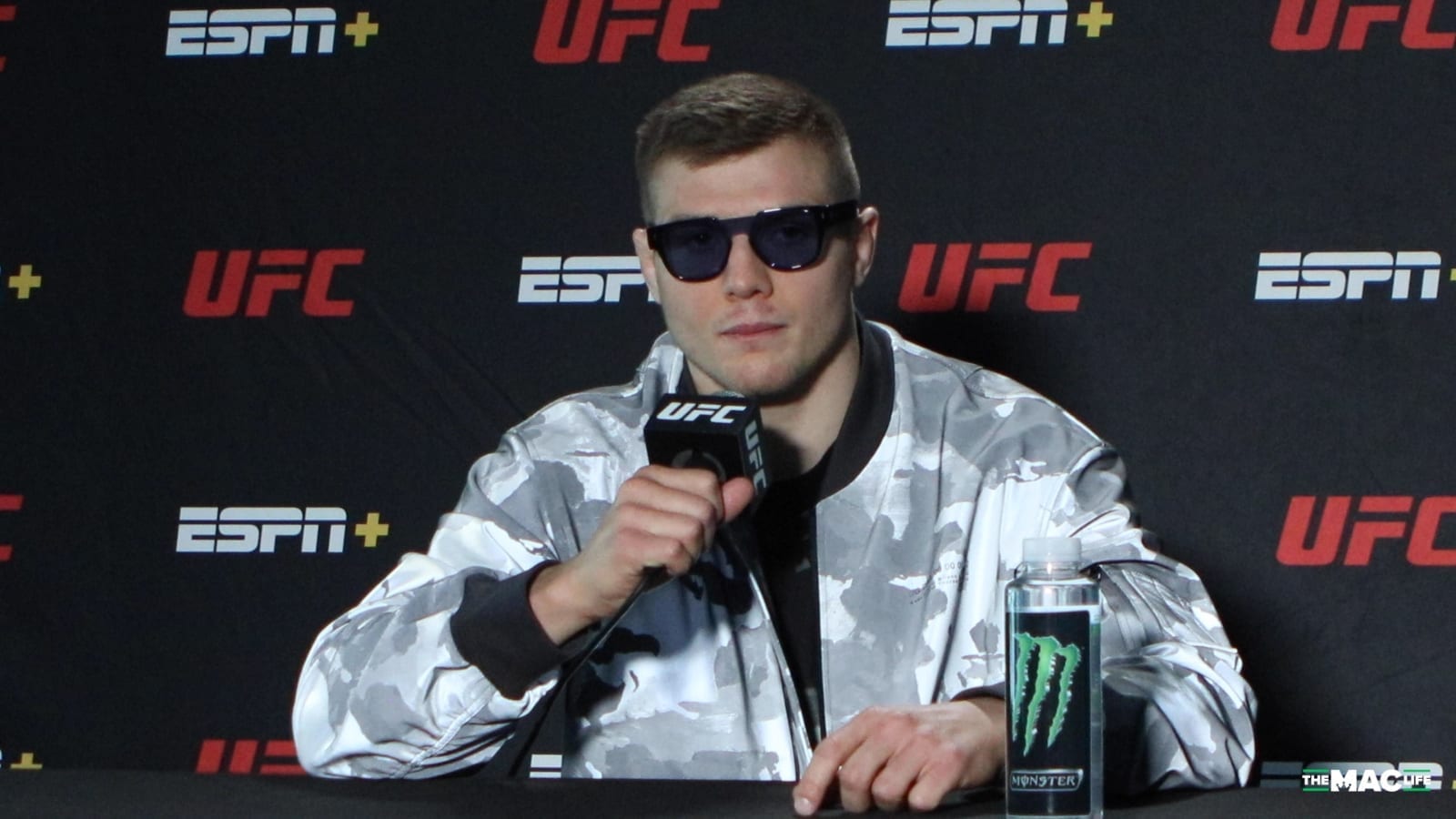 Marvin Vettori seems to have some queries about Darren Till's collarbone injury.
Till and Vettori were supposed to do battle this Saturday in Las Vegas, only for Till to suffer a broken collarbone last week that saw him replaced by Kevin Holland. In Vettori's mind, however, he appears to be a little dubious that Till's misfortune is exactly how it appears.
"I'm next. This guy can't make it, man. By default I need to take your spot," Vettori said, speaking at his pre-fight media day. "By default. You're not there to defend your spot, you're not there to defend anything. You got that pen on that table, but if you're not there, and you're supposed to be there to defend that pen, I'm coming and I'm taking the pen. You're not there to defend it.
"And To be honest I'm getting more suspicious by the day with this thing. I was expecting him to put out the x-ray of his collarbone and stuff. I'm getting a little bit suspicious. Derek Brunson coming up this high [in the rankings], I dunno. Derek Brunson sounds like a little better match-up than myself so. I don't know. I'm getting a little bit suspicious, but it's okay. I have a fight, and now the next thing is to put on the best performance of my life on Saturday night.
"If I break my collarbone and I'm pulling out of a fight, I'm giving proof that I broke my collarbone. He went private. He went private on Instagram … I could be wrong, he might have done. It's still a mistake, they always say do you blame him for [the injury]. The responsibility to show up is still on you. I don't care. A fight, like I said, you're there to defend what you stand for, you're there to defend your spot. If you can't show up, I'm there to take your spot."
Comments
comments