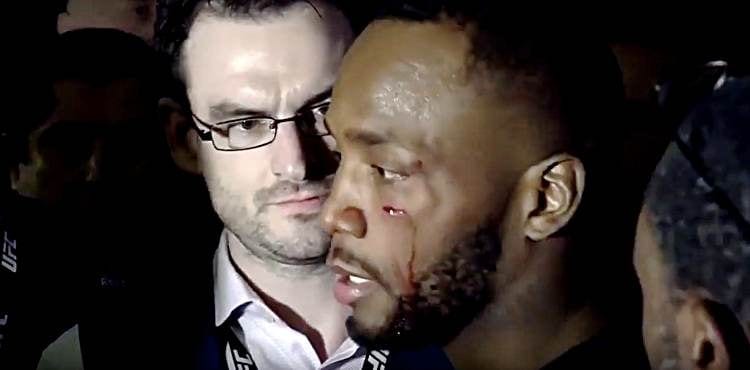 It was one of the more unruly scenes ever witnessed in a post-fight interview when, a couple of years back after both Jorge Masvidal and Leon Edwards had claimed victories at the UFC's event in London in 2019, the two came to blows backstage live on television. 
Since then, though, Masvidal has expressed little interest in the surging Jamaican-born Brit, who is undefeated in nine fights. Edwards, for his part, has long maintained an interest in fighting Masvidal — but will have to make do with the other half of the UFC's 'BMF' title fight, Nathan Diaz, whom he will meet in the cage at UFC 262 next month.
Masvidal's next assignment is booked for a couple of weeks from now when he will challenge welterweight champion Kamaru Usman for a second time, and with both Edwards and Colby Covington apparently waiting in the wings, Masvidal has again kept his distance from Leon Edwards.
"Who's that?" Masvidal joked in an ESPN+ interview with Laura Sanko when asked about Edwards. "Oh wait, that's the dude that interrupted our interview. I already dealt with that individual. In his fights, he eye pokes last I heard. So it's whatever. Win a fight and I'll be here, man."
That last sentence might well be telling. If Masvidal is successful in his second bid for the UFC's 170-pound title and Edwards looks impressive against Diaz, the UFC could look to tap in to the in-built rivalry (and promotional footage) from that run-in backstage in London two years ago.
The variable in this particular equation is Colby Covington, who has quite obviously been sitting on the sidelines to await a title bout of his own. Time will tell which direction the UFC ultimately goes but fight fans should be primed for a hugely telling couple of months for the future of the UFC's welterweight fold.
Comments
comments