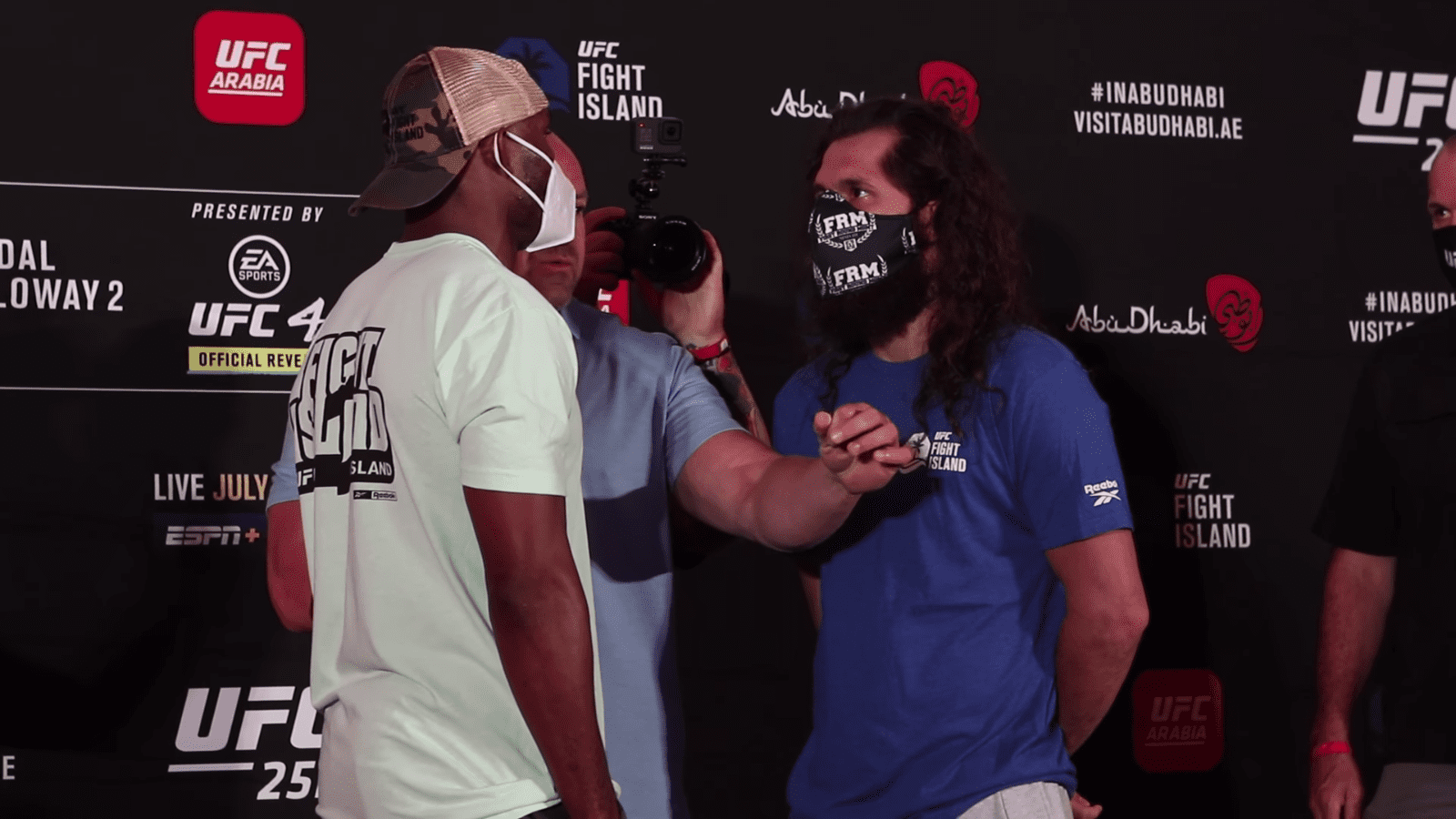 Kamaru Usman is used to having a crosshairs on his back while he is the undisputed UFC welterweight champion, but says that his list of rivals at 170-pounds need him to remain relevant.
Usman is in the somewhat unusual position of already holding victories over the top three presumptive challengers in his weight class, Jorge Masvidal, Colby Covington and Leon Edwards. Ahead of Usman's second title defence against Masvidal later this month, the 'Nigerian Nightmare' outlined to ESPN exactly how he sees the status of his weight class.
The champion earned a lopsided decision win against Masvidal last year in a fight in which the challenger took on with just six days' notice. Masvidal has since maintained that the fight would have been different had he had the opportunity for a full training camp beforehand. However, Usman has since been plagued by accusations that he accepted the Masvidal rematch solely because it represents the biggest possible payday — something he was keen to dispel to ESPN (via MMA Fighting).
"There's truth and there's not truth in that," Usman said. "You can't say you are the star and that's who I want to be. That's wrong because I have what everyone in the world wants, so you can't say that. Of course, does he bring more eyes right now? Absolutely. I'm a realist, I've always been a realist. Absolutely he brings more eyes right now.
"If I look at all the pools of guys I've been through all of them, now I'm just lapping them all. If we're running a race right now, I'm lapping everybody right now. He's the first guy, so he's dead last right now, the first guy I'm about to lap. I'm lapping him.
View this post on Instagram
"So yeah, does he bring a little bit more eyes? Absolutely. I don't take that away from him. I'm proud of everything he has done, absolutely proud of him. Respect in that aspect but let's be honest, I have what everyone wants. It's green panty night when you fight me. He's not getting the pay-per-views and stuff like that on his own. He has to fight me."
The first outing between the two garnered around 1.3 million pay-per-view buys, and with their upcoming fight set to take place in front of fans and also feature two other world title fights it is expected that UFC 261 will be one of the year's biggest events. And while the financial motivation is obvious, Usman says he is also looking forward to putting on a more dominant performance this time around.
"Honestly, I don't think I broke him the way that I wanted to break him," Usman said. "There's something that satisfies me when I fight guys and that's the thing that I believe years ago Jon spoke about this. When you're in there with that opponent there's an intimate moment where only you and that guy know what's going on. Only you and that guy know how hard he hits you, only you and that guy know how hard I'm coming at him. And with Masvidal, I don't think I fully broke him the way wanted to. With everyone else, I know when I broke them. I know when I broke their spirit, I know when I broke their heart, but with him I don't feel like a fully got there.
"That's what I'm really after, that's what's addicting to me, that's why I continue to do this. Being able to break the guy to where when they wake up in the morning and they have to think about me, they just know, 'That guy is better than me.'"
Comments
comments