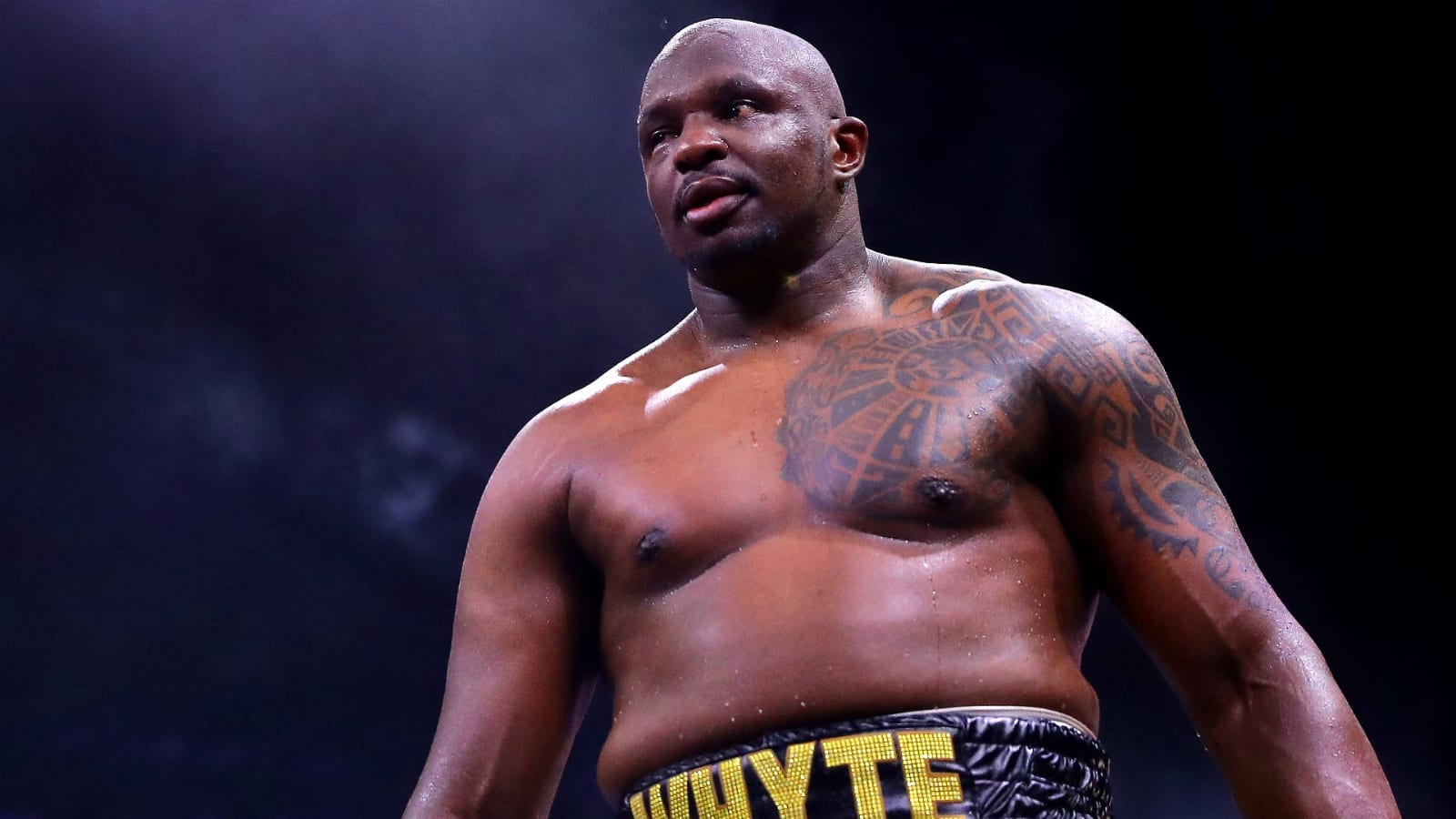 Boxing promoter Eddie Hearn has again ignited speculation of a pair of crossover fights between UFC heavyweight champion Francis Ngannou and top-ranked boxer Dillian Whyte. 
Whyte — who has experience in kickboxing in addition to his 28-2 boxing career — has said on repeated occasions in the last couple of years that he would be interested in an MMA fight, even going as far as posting footage to social media of him being put through his paces inside of a cage in the training room, and Hearn suggests that two fights between the pair of knockout artists could be forthcoming.
"Dillian Whyte was a kickboxer, Dillian Whyte can grapple," said Hearn to the Ak and Barak Show on SiriusXM and DAZN. "I would like to see the double matchup with Ngannou and Dillian Whyte. One in the cage and one out of the cage. Imagine how big a double match-up would be?
"Ngannou vs Dillian Whyte, one in the UFC, one in the boxing ring. Massive."
View this post on Instagram
However, any chances of a fight between Ngannou and Whyte might well be hard to bring to fruition. The upper echelon of the UFC heavyweight division appears uncertain, with Jon Jones currently embroiled in a pay dispute with the organisation regarding a potential title fight with Ngannou.
Dana White, meanwhile, has also suggested that Derrick Lewis, winner of four straight at heavyweight, could be in line for a heavyweight title shot of his own.
Whyte, though, who recently earned revenge in his rematch with Alexander Povetkin, says he is chasing a fight with Deontay Wilder, the fighter who stands on the periphery of the world's top two heavyweights, Tyson Fury and Anthony Joshua.
"I'll fight Wilder in Alabama if that's what is going to make him feel secure and safe enough to take the fight," Whyte said to Sky. "If he wants, he can have the home judges, his hometown, whatever. I don't care. I'd even fight him in his own home, the kitchen, the garage, the garden, wherever. I just want to get hold of him and hurt him."
Comments
comments