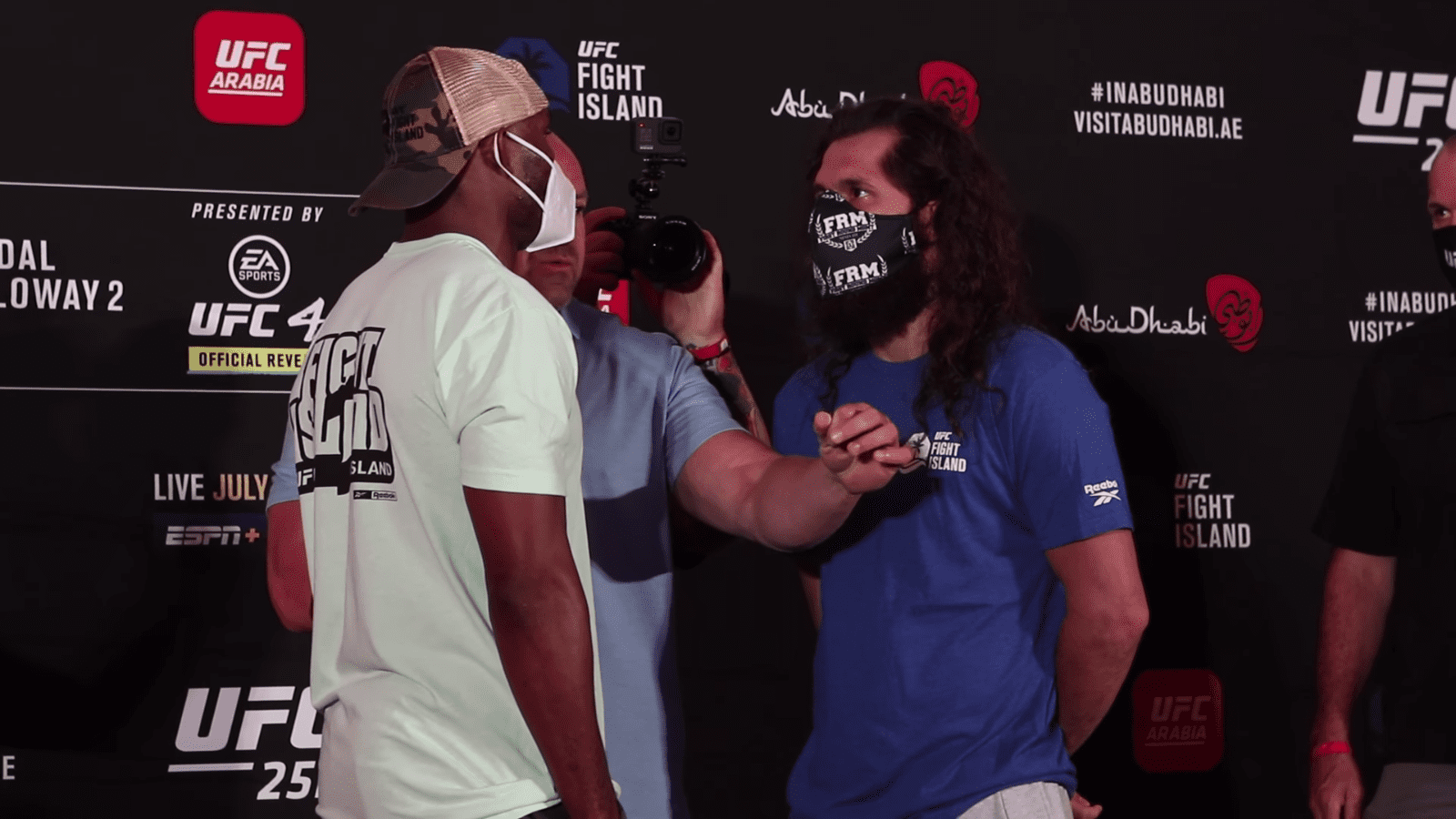 Jorge Masvidal doesn't really mind who he faces for the world title in his first title defence should he win it, but he's determined that he'll fight Kamaru Usman for a third time before it's all said and done.
Masvidal appeared on a virtual fan Q&A segment with Holly Holm and Laura Sanko on Tuesday afternoon, where he was asked if a trilogy contest with Usman would interest him if he defeated the current champion later on this month. According to Masvidal, it's not up for debate. He defeat Usman? He wants another go.
"When I win the rematch we definitely will go for the trilogy," Masvidal said. "I will not go down in history 1-1 with this individual. It's just not going to happen."
That said, Masvidal was also asked who he'd be interested in meeting for his first-ever bout as champion amongst the current UFC welterweight division, and he wasn't particularly bothered by names as much as figures.
"Who will be the first one to get the [title shot]? That's an easy one," he said. "I'm a gun for hire. Basically, I go to the UFC and I tell them, 'Which one of these individuals are you gonna pay me most money for?' then they'll say a name, and they'll tell me a person, and I'll say, 'Okay, it's that person. How much are you gonna pay me? Got it'.
"Skill-wise? I don't know. Can't really say. They all have skill sets in certain places, but I think I match up well with the top ten guys, so I don't see anybody's skill set a problem with a full camp and we're ready to go."
Comments
comments