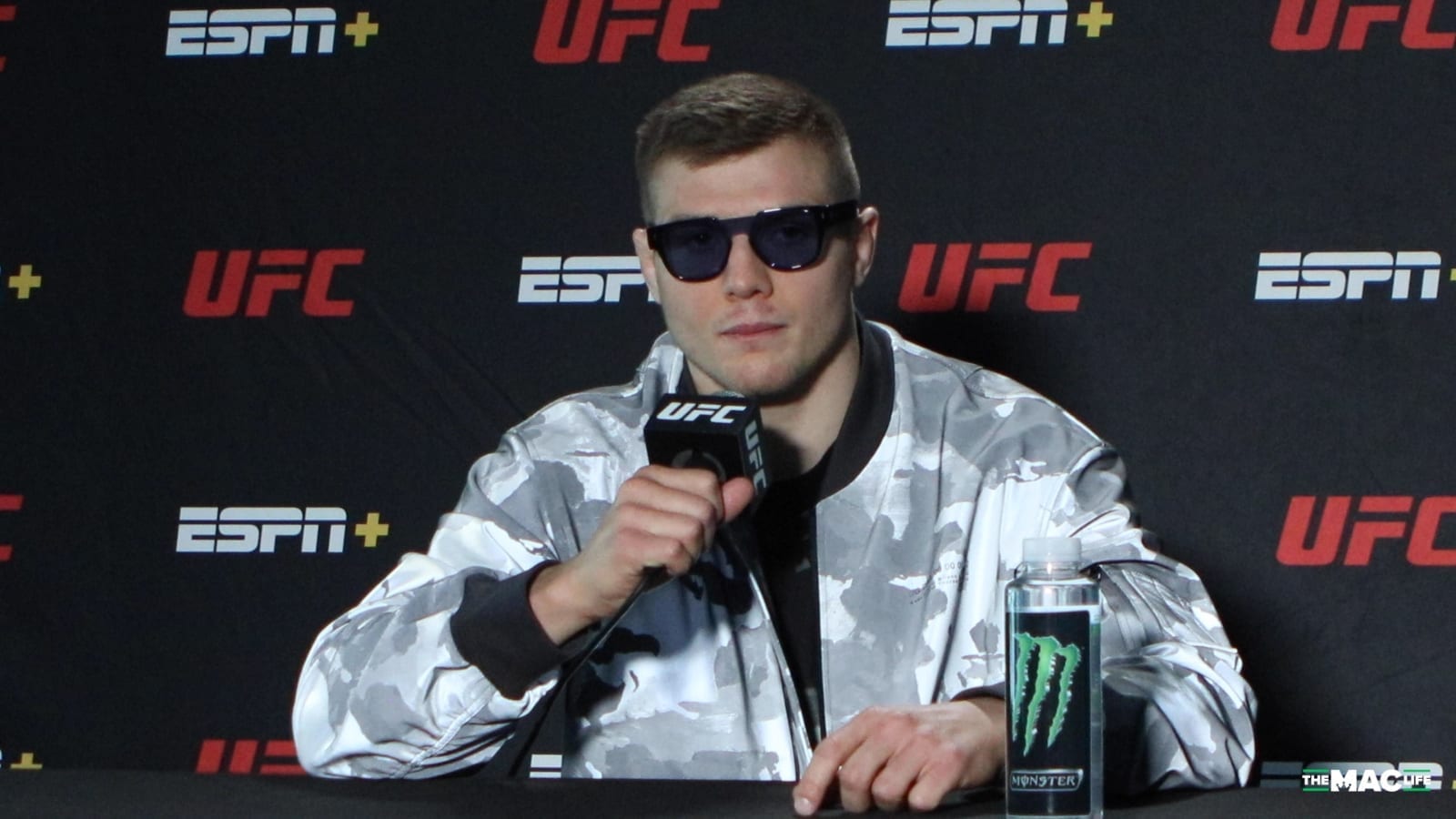 Marvin Vettori believes Israel Adesanya only acts confident when he feels he can get away with it.
Vettori meets the middleweight champion next weekend at UFC 263 in a rematch he's long been seeking after the pair met early on in their UFC careers in a close decision win for Adesanya. And while Vettori has a reputation as having a firey temper, he seems to be taking things in a measured approach roughly ten days from the contest.
"I really don't care [if he takes me lightly]," Vettori said, speaking to ESPN. "I've seen that fight over and over and man, the more I watch, the more I believe my version. The more I see me winning, but it is what it is. He does him, whatever he wants to do, man. I don't care really. I'm really focused on me. … He's the kind of guy that just he likes to be cocky when he knows he can, and when he can't be cocky no more, he just gonna be your friend.
"So I see him being friendly after the fight like he did with Jan and like he did with me the first time back then."
That said, Vettori is still coming into fight night with bad intentions, and after losing a close fight first time round, he's ready to make this rematch a decisive outcome.
"I wanna finish this guy man, I really wanna finish this guy, Israel," Vettori said. "Really like leave no doubt, and I think I can. But if not, he's solid. He's solid and his way of fighting is solid. Like I said, he's slippery, he's able to get away from positions. But if not, I'll just beat him every round. I can't let any round get close. I can't let any round be close. I'll bring the fight for sure.
Comments
comments