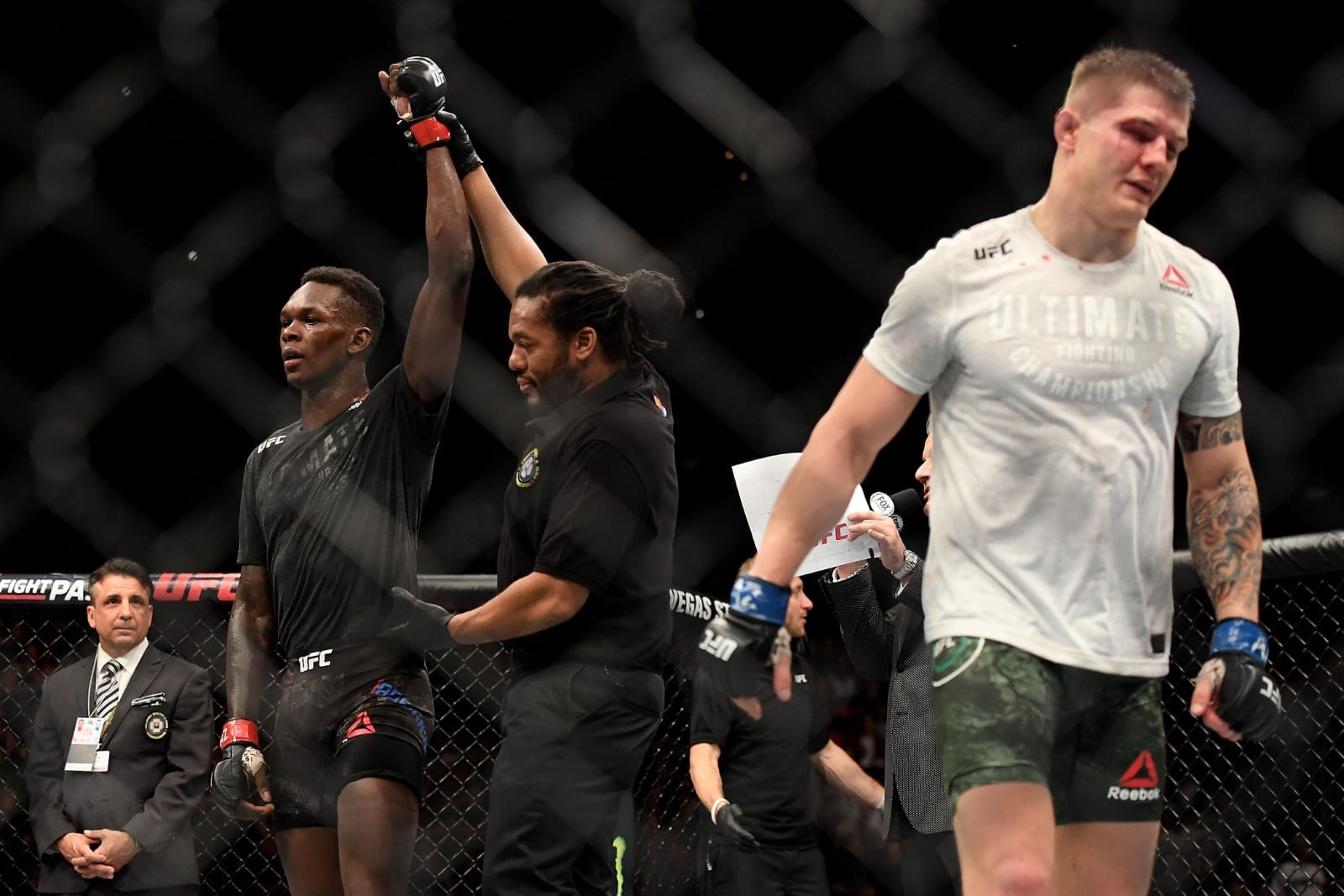 Eugene Bareman isn't overly worried about Marvin Vettori's wrestling abilities in the upcoming rematch between the Italian and the middleweight champion.
Much has been made of the third round between Vettori and Adesanya back in their first meeting, in which Vettori was able to grapple Adesanya with some success. Combine that with the middleweight champion's most recent defeat to Jan Blachowicz, where two takedowns in the championship rounds may have cost him the contest, and some fans have started leaning towards a Vettori win.
In Bareman's mind, however, those fears are misplaced and Adesanya needs no renewed motivation other than the thrill of competition to come out victorious in bout number two.
"I know Israel would like to be more clinical with this win and make it a lot more definitive. So, that's the motivation factor," Bareman said, speaking to Submission Radio. "But one of the things we always emphasize in this gym, is you have to love what you do. The only way to be successful in this sport is just to absolutely be obsessed and love fighting. And that's what Israel is. And he just wants to fight. And sometimes you don't get the ideal scenario that you need to fight. But sometimes you just love fighting so much that you just want to do it.
"And it doesn't need to be too much motivation behind it. It just needs to be an understanding that we're not around forever. Case and point our friend [Fau Vake]. Life is frail. The frailty of life is amazing. Like, you can be here one minute and gone the next. And if we're able to do something and enjoy it while we're still here and breathing, then maybe we should just do it. And that's what it's about.
"There's definite improvements across the board," he continued. "And you would hope so with all the preceding time between the two fights. But they have to be measured against the improvements that we've made. And I believe however many steps we were already ahead of him, I believe we've maintained those steps, or possibly even increased them."
And as far as the wrestling threat?
"Yeah. I mean, we're prepared for that. I mean, you've got to understand that Marvin has taken Israel down before, and Israel clearly won that fight where Marvin took him down," Bareman said. "Will Marvin be able to do the things that Jan did because we haven't addressed them? Ask yourself that question. Is Marvin as good as Jan, the light heavyweight champion of the world? Ask yourself that question. It's an interesting game of thought, because he's from a very good team and a very good coach and some very good coaching staff and training partners. And we enjoy a good battle with those guys. So, we're prepared and we're looking forward to it."
Comments
comments