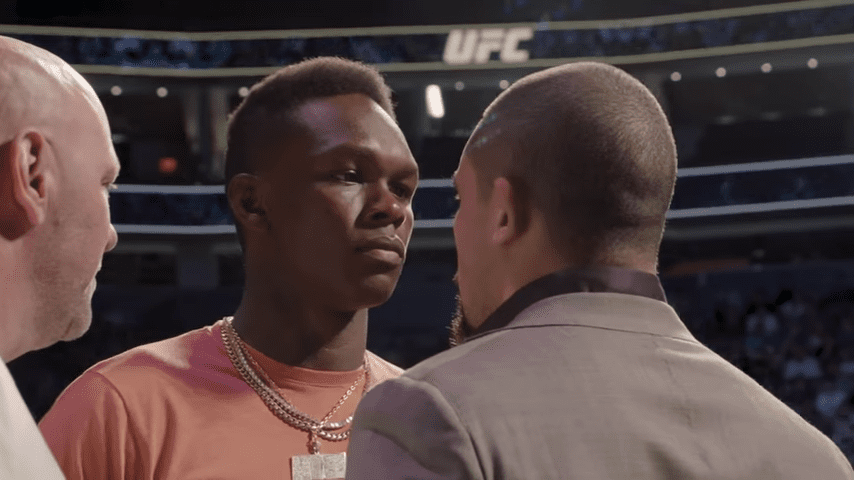 Eugene Bareman has, for the first time in his career, indulged himself with irritating the fans.
The New Zealand coach came under fire recently after suggesting Robert Whittaker's unwillingness to rematch Israel Adesanya in June had pushed the former middleweight champion to the back of the line in terms of contention, something he says was completely intentional.
"I'm just having fun. Robert can probably do what he wants. I don't care," Bareman said, speaking to Submission Radio. "For the first time in my life, I had a little bit of fun trolling people. And I understand why Israel does it so often. I did a couple of interviews with Combat TV and we talked about how Robert doesn't deserve a shot and this and that, and then I just talked about him now. But the truth is, I'm just having a bit of fun."
According to Bareman, the whole thing was just an attempt to wind fans on the internet up, and he was always aware Whittaker would be unable to take the contest due to suffering injuries that needed addressing.
"What a bunch of bullshit. The whole thing, the whole thing. The guy's injured. The guy's had surgery. Of course, man. I have a family. Come on. Give me more credit. Give me more credit. Give me more credit than that. The guy has four kids. I had 48 fights under my belt, I've been injured my whole career … Me and the boys had a lot of fun with it. When we did the interviews with Combat TV, every single day they would screenshot a message from a Robert Whittaker fan, saying that they wish I was dead and hated my mother's, father's, mother. And it was fun.
"We entertained ourselves and it was good. Like, I enjoyed it. I understand why Israel and that do it. That was my first and probably last foray into trolling people. It's an interesting pastime though, but not one I'm going to get into. But I did it the best. I held onto it for this long."
And if fans were concerned Bareman is trolling about the trolling, he left no doubt when he was adamant Whittaker deserved a shot at the world title next time he competes.
"Let me also clarify, Robert deserves the next shot. He's found his way back, he deserves his best shot. We never expected him to take the damn fight. Let me have some fun with the Robert Whittaker fans. Especially cause I didn't think he had such loyal fans. Let me have a little bit of fun, right up to this point. Look, the thing is, this is a lesson. This is a lesson for my fighters and all the fighters coming up through the ages. Do not give the internet any credence at all.
"The internet is full of people that don't know what they're talking about. The comments were funny, they were horrific, but what if you're – I don't follow the internet. I don't have any social media, I don't have any YouTube. Imagine if you're a young fighter and you followed all that, and you paid attention to that. And you let that subconsciously set in. All these people sitting behind the keyboard saying that craziest things. Imagine that.
"You'd never get your career off the ground. My advice to all the young fighters, is don't listen to the internet, don't listen to all these people in the comments. Not just young fighters, experienced fighters as well. Stay away from the internet, use it for your commercial means, and that's about all it's good for. Because it's full of crazy people."
Comments
comments