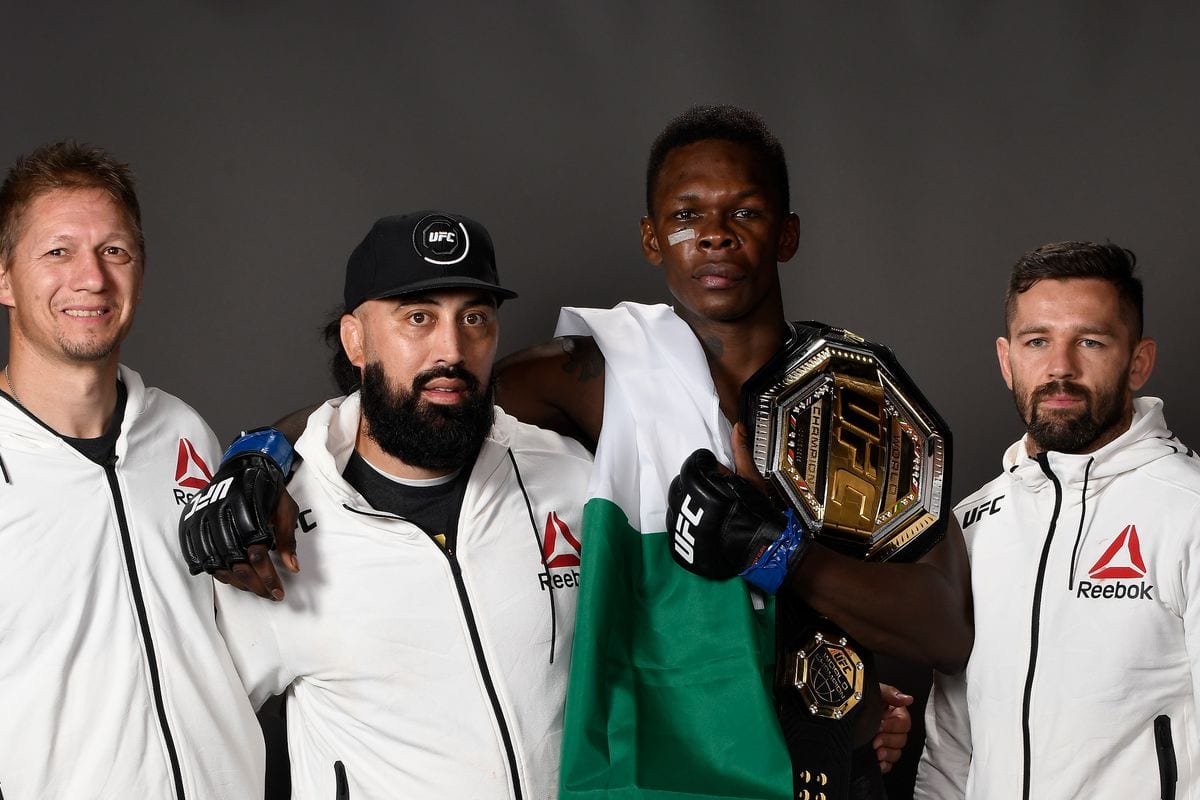 Eugene Bareman says there are two men in mixed martial arts who can bless an opponent with a good payday.
One is of course 'The Notorious' Conor McGregor, who coined the famous phrase "red panty night" ahead of his fight with Jose Aldo, and the other is Bareman's student and middleweight champion, Israel Adesanya.
Adesanya meets Marvin Vettori next weekend at UFC 263 in a rematch from a three-round scrap that occurred early in the 185-pound men's careers. While Vettori has long claimed he defeated Adesanya in that meeting, the champion himself has consistently rolled his eyes at the suggestions, and often not indulged talk of a rematch.
In Bareman's eyes, the only reason fight number two is taking place, is down to Adesanya's desire to compete frequently.
"Israel wanted to fight. We were obviously hoping to fight Robert. We were wishfully thinking that maybe Robert would be wiling to do a quick turnaround," Bareman said, speaking to Submission Radio. "But in my mind, I knew Robert just wasn't a quick turnaround guy. So, I knew it was gonna be Vettori. And Israel really wanted to fight.
"This fight's happening because of Israel, not because of Marvin and Marvin getting himself to a certain position. His last fight, I know that the people in charge, the people that push the buttons in the UFC were not happy with his last fight. And that's how the way the UFC is. They don't want to see someone just lie around and hug someone. They want to advance people that excite them and excite the crowd, and Marvin didn't do that. Nevertheless, another person, just like Romero, just because of the good grace of Israel, gets the pink panty night.
"Look, there's two panty nights in the UFC. One is red, and that's Conor's. And the other panty night is pink, and that's Israel's. And there's two big paydays in this organization, and it's one of those two guys. Red panty night and pink panty night."
Comments
comments