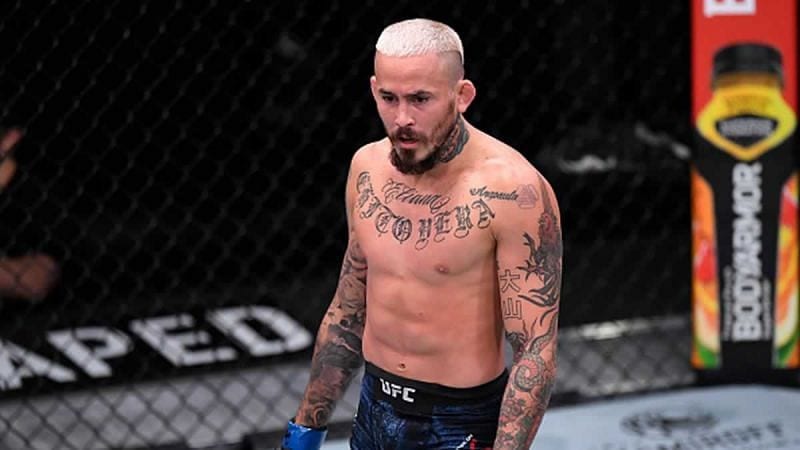 Marlon 'Chito' Vera is coming off a win over rising star Sean O'Malley, and seems determined to use the newfound notoriety to his advantage.
While O'Malley wasn't a highly ranked opponent, he had a huge following behind him and was touted as one of the UFC's potential breakout stars. By beating him, particularly in the fashion that he did, Vera himself has got his name in the eyes of the fans more than he ever has in his career, and in doing so sees bigger and better options ahead.
Wanting to fight before the year ends, Vera is calling for a fight with some of bantamweight's biggest names, including two former champions in Dominick Cruz and Jose Aldo.
"I'm just waiting for the UFC call, but I want to fight sometime in November, the latest December," Vera said, speaking on MMAJunkie's Hablemos MMA. "I don't want it to go any longer than that. I'm ready. I'm prepared. I want to fight, make money, move up the rankings and keep at it.
"The division is interesting, and it's getting better as time goes by. I would like to fight against Dominick (Cruz), Jimmie Rivera or Jose Aldo. I think one of those three is the fight that makes sense for me and would do me well. I really want one of those three. We'll see what the UFC gives me, but I think those are the fights to make."
Comments
comments