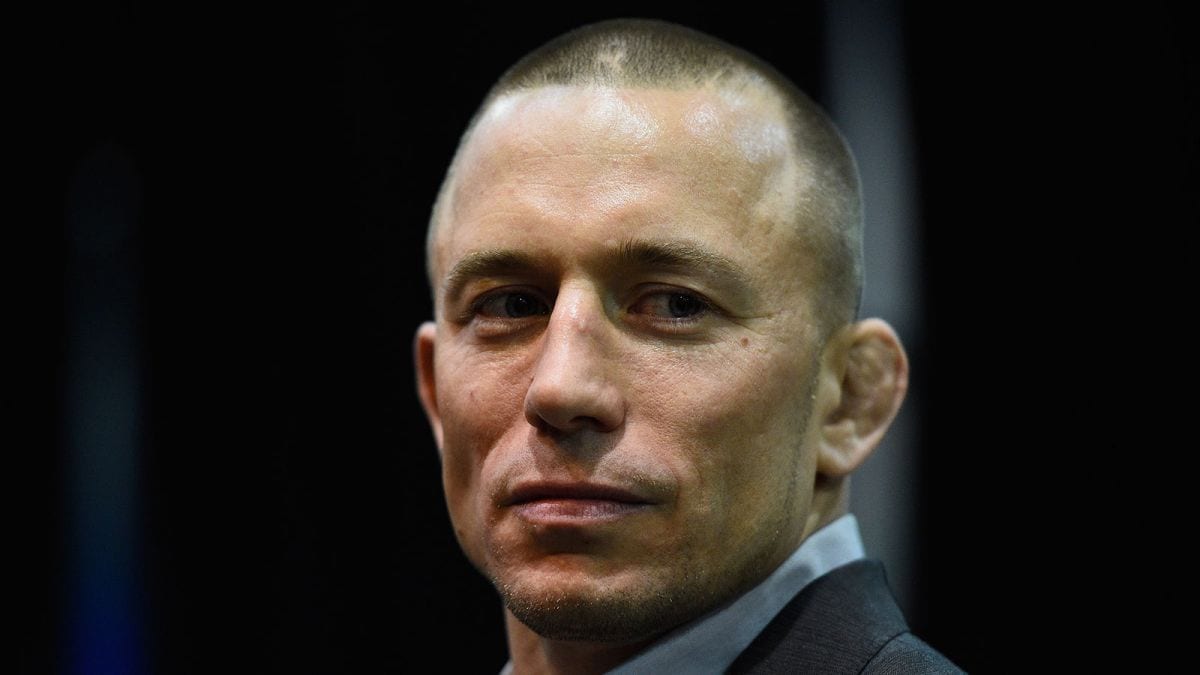 Georges St-Pierre still can't commit a hundred percent to retirement.
The MMA legend walked away from the sport in 2019 after being unable to secure a fight with Khabib Nurmagomedov, but is apparently still considering one last trip to the Octagon. Part of it, he says, is down to his remaining desire to test himself against the best in the sport. The other part lies in the fact that he knows time is running out before the option of fighting again is simply taken from him by age.
"Why step back in? But why not step back in?" St-Pierre said, speaking to TSN. "We only live once. That's the question that I'm facing now, you know? If I have an opportunity to do it and all the stars align and I don't do it – because I've still got it now. I'd say I'm in my best years. Will I regret, when I reach 50 years? … I don't know."
Spoke with the legendary Georges St-Pierre and asked why he would want to step back into the UFC pressure cooker when he could be comfortably retired.

His reply: "Why step back in? But why NOT step back in? We only live once! So that's the question that I'm facing now." pic.twitter.com/IxYLhBE68O

— Aaron Bronsteter (@aaronbronsteter) October 7, 2020
While the Nurmagomedov bout would draw millions of eyeballs, there remain some issues in the fight coming together.
Nurmagomedov has previously ruled out meeting St-Pierre at a catchweight, which would force the Canadian to cut down to 155-pounds — a weightclass he never competed at before. In St-Pierre's mind, that's an unfair disadvantage to accept in a fight that already seems a huge challenge.
"I haven't cut weight for a long time," St-Pierre said. "If I go down to 155, my performance will be compromised. I know Khabib is about the same size as me. He's maybe bigger than me when he's offseason. I never go up to 200. I'm at 185. That's turned to his advantage. If we cut more weight, he's able to bounce back more than I am. He's used to it. I've never been a big fan of cutting weight. Even when I was a welterweight, I was 185. Most guys now are much bigger than 185.
"That's one of the principles of the art of war. Know the terrain. I don't know. I've never fought at 155. He knows, I believe, to make it fair, we need to fight in a place we've never been. Both of us. That would have to be a condition to me coming back if it happens."
Comments
comments