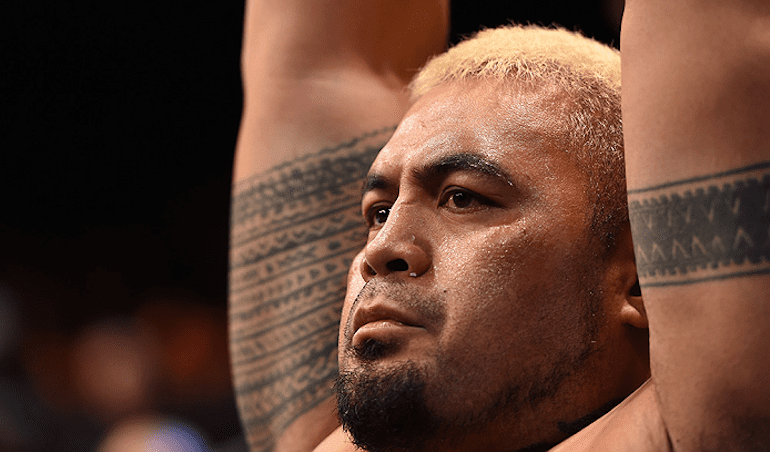 If you needed any more evidence as to Mark Hunt's toughness, look no further.
Midway through the first round of his heavyweight clash with fellow K1 champion Alistair Overeem on Saturday night at UFC 209, Hunt threw an outside leg kick which Overeem blocked with his knee — and in doing so, opened a massive gash on the Super Samoan's shin which caused a pool of blood practically wherever he stepped.
Hunt, who lost the fight via third round knockout, went to hospital after the bout where he announced through his Instagram account that not only was he left with a grisly gash on his leg, his tibia was broken.
"Thank you for all the support. You probably all know that I got knocked out," Hunt wrote. "The old warhorse is still alive. Just a broken tibia, I be back."
With Hunt, who is 43 this month, not having a win in a year as well as the public spat with the UFC regarding his loss to Brock Lesnar at UFC 200 last July still unresolved, it remains to be seen what the next step will be for the ever-popular Hunt.
Comments
comments