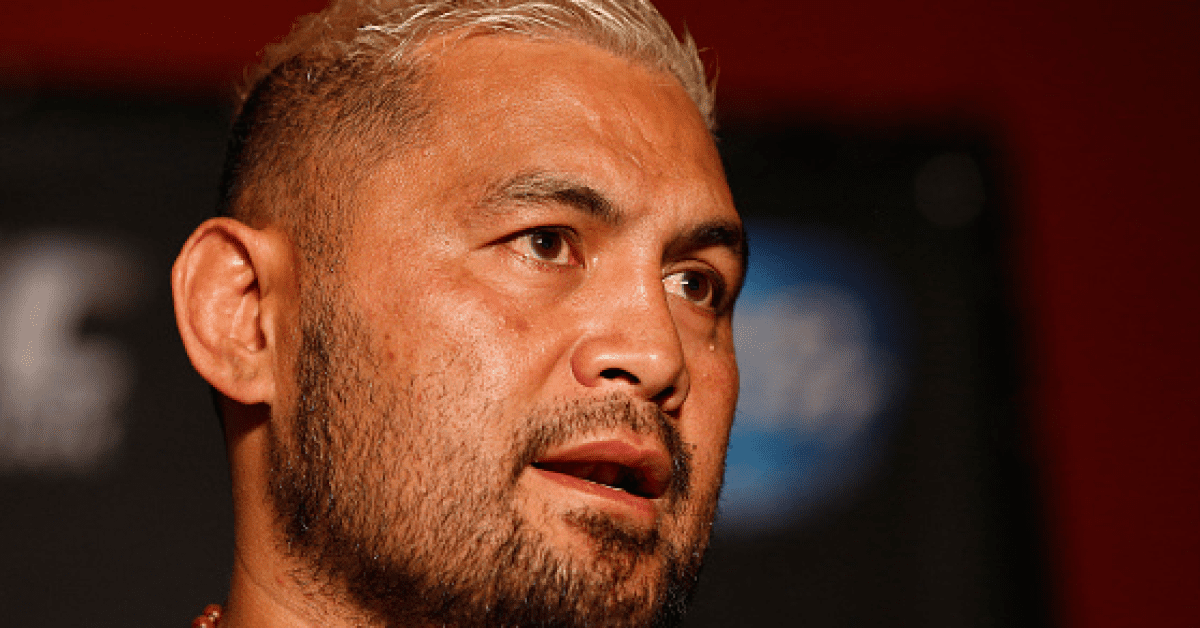 Mark Hunt is still not satisfied (to put it mildly) with the UFC's decision to pull him from his upcoming contest at UFC Sydney.
The heavyweight was withdrawn from the card following a number of comments made to "Player's Voice" in which Hunt detailed the effects a career of fighting has had on him, including patchy memory and slurred speech.
However, since the promotion made the decision, Hunt has been left furious on the sidelines. Claiming he has had all the necessary fight medicals that should allow him to compete, Hunt was also left hurt by being informed of the decision by a journalist — not a representative of the UFC.
"A journalist rings me up and says, 'You're not fighting in Sydney,'" Hunt said, speaking with ESPN.com. "I had to check to see if it was true. I was really upset by that. I've lost a lot of money on this camp, and losing this fight will cost me over $1 million. I had plans for that money. I have taxes to pay. To hear it from a journalist — they could have called me themselves.
"And the thing is, I didn't know why they pulled me. I still don't. I've passed all the medicals. I'd like to know the reason I've been put on the sideline."
Since the move was made to pull Hunt from the contest, UFC president Dana White has brushed on the topic, stating in multiple interviews that "sometimes we have to protect these guys from themselves" — but Hunt's not having it.
"The UFC says they're acting for my well-being," Hunt said. "Why did they put me in the Octagon with all these cheaters, then? Why are they letting [Georges St-Pierre] fight again when he's talked about seeing aliens? They just let a guy [Kevin Lee] fight with a staph infection last week. If they're worried about our well-being, why did they do all that?"
There is another reason why this situation feels murky. Hunt is currently involved in a lawsuit with the UFC and Dana White, after finding out his UFC 200 opponent Brock Lesnar was suspended for using banned substances ahead of their contest. Alleging that the UFC knew that Lesnar was using performance enhancing drugs, Hunt is suing the promotion for damages and pushing for harsher penalties to be brought in against cheats.
"I think this is because of the lawsuit, of me trying to get an equal playing field against these steroid users, because it isn't my health," Hunt said. "They're under contract with me and, thus far, I've done nothing wrong. The contract says I'm supposed to be working, but they've pulled me and I don't see any medical reason why. They haven't fulfilled their side of the contract. What I want to know is, 'Why?'
"They haven't stipulated what I need to do. They've just said, 'Once we get what we need, we'll get back to you.' What? How does that work? I've passed the medicals. If they don't want me fighting, then pay me out of my contract and let me go somewhere else."
Comments
comments