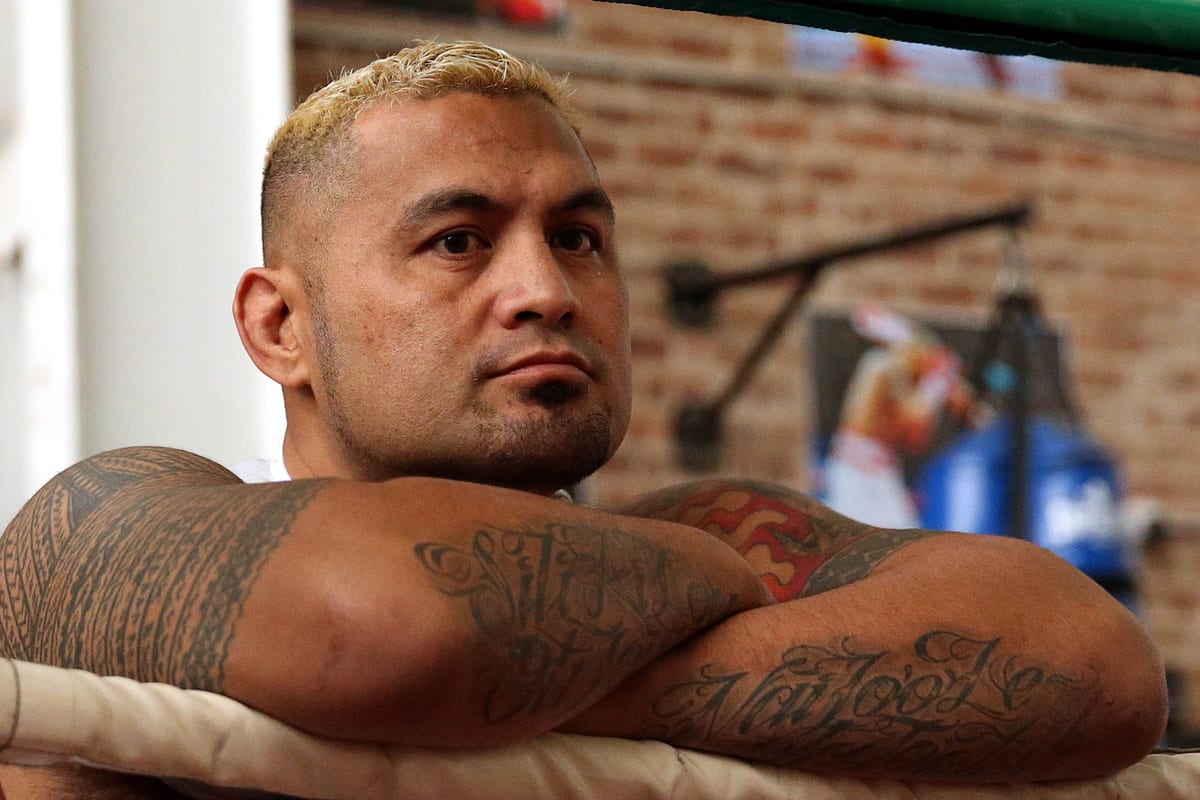 Mark Hunt is just about done with his career being inside the UFC.
The Super Samoan, who meets Curtis Blaydes at UFC 221, has long made his displeasure with the promotion known. Hunt became unhappy after feeling the UFC bosses conspired with Brock Lesnar to allow Lesnar to compete on the use of banned substances. Since that issue, Hunt has made a point to raise the problem of steroid users in the sport at every opportunity.
Despite that, things appear to be beyond fixing. Hunt has three more fights on his contract (including the Blaydes bout next month), and insists that those will be the last three he competes in under the UFC banner.
Perhaps after that, he says, it's not just a move from the company, but a move from the sport.
"I've got this one in Perth then hopefully I can push out two more before the end of the year and my contract will be up," Hunt said, speaking with Fox Sports Australia. "I'd like to fight another three times globally and then probably hang them up. I've already been offered three boxing fights. I'm still chasing the UFC dream. I want to be the best mixed martial artist in the world.
"Maybe I will chase a boxing title after that. Conor [McGregor] fought the best boxer in the world so who knows? I've been offered Lucas Browne and Paul Gallen. Who is looking after these guys? Come on guys. I know Gal. We have lunch sometimes. You can't really fight friends or family but it depends if the money is right."
Hunt's most recent issue with the UFC was un-steroid related. After making comments to a magazine that he was starting to feel the effects of a life of fighting, the UFC pulled Hunt from a previously booked contest and flew him to Vegas to take tests.
At that point, Hunt publicly slammed the UFC and UFC president Dana White. The two are yet to make up.
"There is no relationship with Dana," Hunt said. "Dana is a businessman. He is my boss. I was angry at the time they pulled me off. I lost a lot of money. The taxman was calling. They don't get out your back. Of course I was pissed off. I lost over a million dollars.
"I'm as fit as a fiddle, there is nothing wrong with my health. I have a problem called old age but everyone gets to that stage. I've been fighting for a long time. I've been pushing the boundaries. I'm coming towards the end of it. I said I sometimes slur my speech or sometimes forget stuff but who the fuck wants to remember all the bad shit?"
Comments
comments