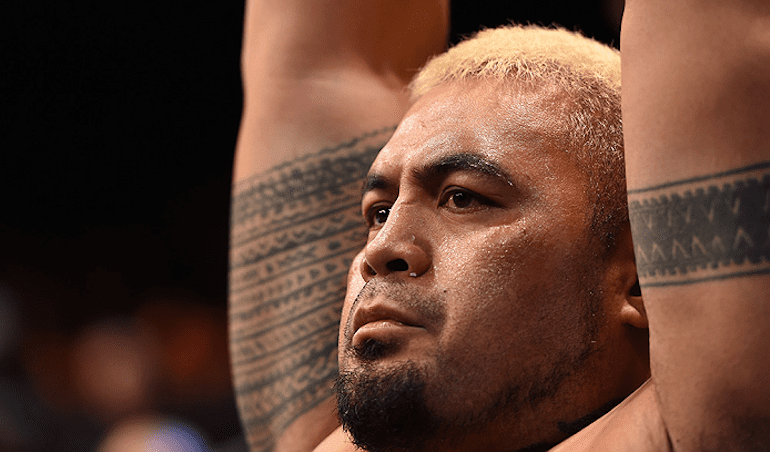 Mark Hunt is just about done with the UFC.
The heavyweight fan favourite has made no secret of his dislike for what he considers to be mistreatment by the promotion, with things even reaching a legal battle. After accusations of knowing about opponents being on steroids, a confusion over head trauma and eligibility to fight and various other issues, Hunt is ready to call it a day.
Hunt currently has three more fights on his deal, and according to him, those will be the last three times he's seen inside the Octagon.
"That will be the end of my career in the UFC," Hunt said, speaking to Submission Radio. "I have two fights left [after this] and that's it. You probably know the path I've had with the UFC, but you know, it's business. I haven't done nothing wrong, I just don't like to be treated like shit – even if I'm an employee or whatever and I speak my mind about it and, you know, I'll go from there. So like I said, three fights left and I'll move on."
But despite being done with the world's premiere mixed martial arts organisation, Hunt fully intends to keep on fighting — albeit it nearer home.
"Well, of course I'm looking at going and fighting global fights for New Zealand, Australia and probably Japan," Hunt said. "It depends on what happens. Like I said, I'm still chasing the dream of that world title. I'm in a good position to get a finish in this fight, beat this guy, then move on to the top end. It's not gonna be easy, but I'll see what happens and hopefully I get next in line for the world title shot, go from there. So, see what happens."
–
Comments
comments