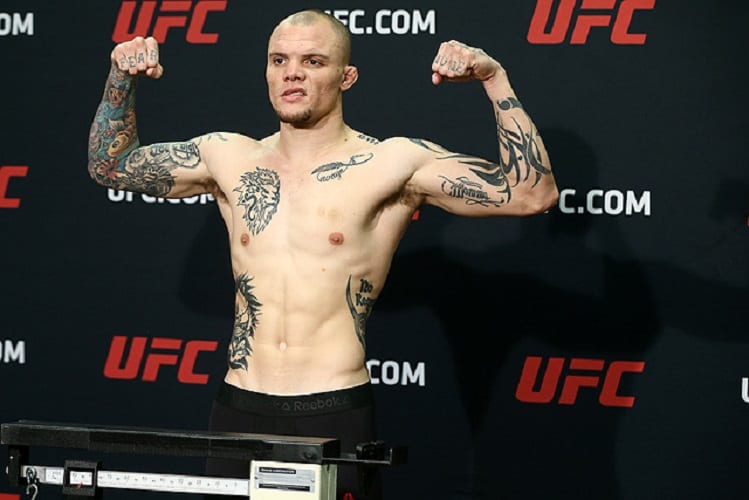 Any hopes that Mauricio 'Shogun' Rua had of a shot at Daniel Cormier's light heavyweight championship evaporated on Sunday in Hamburg, as the Brazilian former 205-pound champion suffered an 89-second knockout at the hands (and elbow) of Anthony Smith.
Rua, who had won three successive bouts at light heavyweight, had been in the hunt for a title shot (at least according to the champion) but Smith had other plans, stopping the legendary fighter early in the first round after a barrage of strikes.
Much to his credit, Shogun released a statement on social media in the aftermath of the bout in which he pays tribute to his opponent, essentially saying that he has had many victories in his career but this was a night to celebrate his opponent Smith, who has now recorded two victories in a row against former UFC champions – with Rashad Evans being the other.
"Unfortunately we don't always get the result we want, and to understand that fact is part of life," Rua said. "Congratulations to Anthony Smith. For so many times I was celebrating at this moment and I can't take his merits from him. I dedicated myself, trained hard, and did all that was within my reach for this fight, but he was better yesterday. Life continues, thank you all for the support."
.
Comments
comments