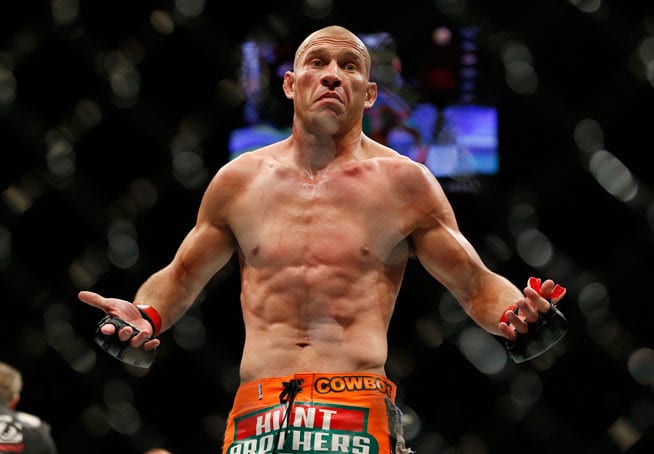 Well, it certainly looks as though Donald 'Cowboy' Cerrone will smash the all-time UFC/PRIDE/STRIKEFORCE/WEC appearance record.
Cerrone, who currently stands on the doorstep of the combined mixed martial arts appearance record for the aforementioned organisations, says that he intends to continue fighting up until this 40th birthday – some five year from now.
While it appears that 'Cowboy' is no longer the force he once was having dropped four of his last five bouts, including a recent decision to defeat to Leon Edwards in Singapore, his love for competition appears enough to prolong his status as one of the sport's most entertaining fighters for another while yet.
"I have so many fights left in me," Cerrone said via MMA Weekly. "If tonight was my last fight, I'd be upset, but I'm gonna go until the UFC says, Cowboy, enough bro. I love where the sport is going. I'm gonna stay here and keep fighting until they tell me I can't anymore. This old dog has still got a lot in me. I stood there five rounds and gave it hell, and with a smile on my face. At least five more years, literally, until the UFC says no more.
Cerrone is still ranked 12th in the welterweight frame and can boast a win against the always tough Yancy Madeiros last February but his recent run of losses, which came against top competition, appear to signal a decline from the top ten competition for the native of Ohio.
Comments
comments