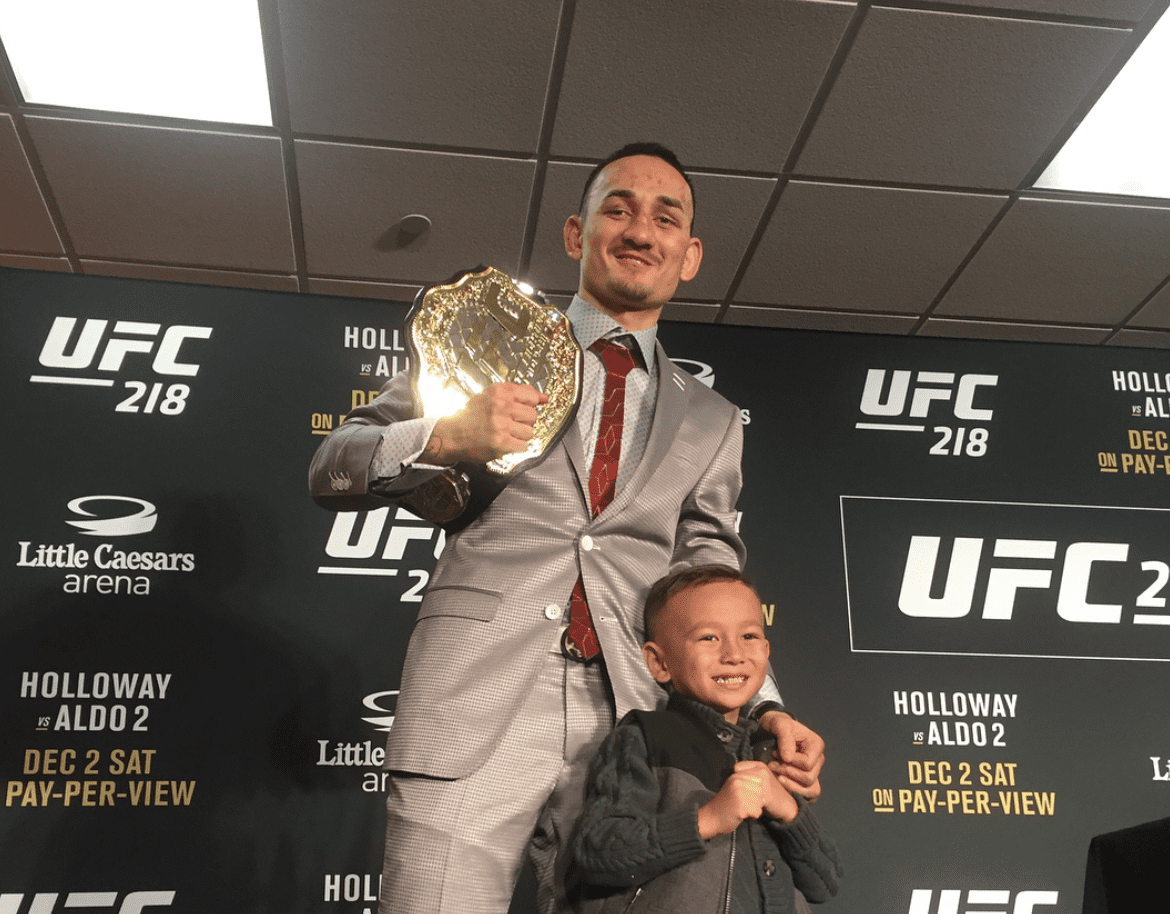 For the first time in UFC featherweight history there is about to be title bout featuring neither Conor McGregor, José Aldo or Frankie Edgar and despite that lack of star power, current champion Max Holloway maintains that his upcoming defense opposite Brian Ortega will be as a good a battle as has ever happened at 145-pounds.
Speaking with Ariel Helwani on the debut episode of Ariel Helwani's MMA Show on ESPN (via mmanews), Holloway waxed lyrical about the upcoming contest.
"When you look at this fight, it's amazing and it's huge," the Hawaiian said. "It's [the first] fight in almost ten years that doesn't have the name, a title fight at this weight class, that doesn't have the name Jose Aldo, Frankie Edgar, even a [Chad] Mendes or even a McGregor. So I think this fight is huge for the division, me and Ortega are young cats. He's got a great team, I've got a great team, but the blessed is still blessed. So he's gonna see me July 7."
Throughout his mixed martial arts career thus far, Holloway has a pair of wins against José Aldo and a decision loss to Conor McGregor. Where does Ortega rank in that particular hierarchy?
"We about to find out on July 7, don't miss it, live on pay-per-view," Holloway said. "You guys are about to see a superfight and we're not only talking about the main event there. The superfight is a co-main event too, so this is a super card, period."
Ortega's credentials appear legit. He is the only man to finish Frankie Edgar in mixed martial arts competition, while Holloway is the only fighter to own a duo of finishes against former divisional great Aldo and the champ couldn't withhold his admiration for his challenger
"I'm impressed," Holloway explained. "Anybody who gets in a position to fight for a title, I'll be impressed. Anybody who can make that walk to the Octagon, I'm impressed with. So from him making that walk, all the way to him being in title contention — that's impressive stuff, man. This is the best of the best. The UFC is the best of the best, and we'll get to find out on July 7 what he's all about."
Comments
comments