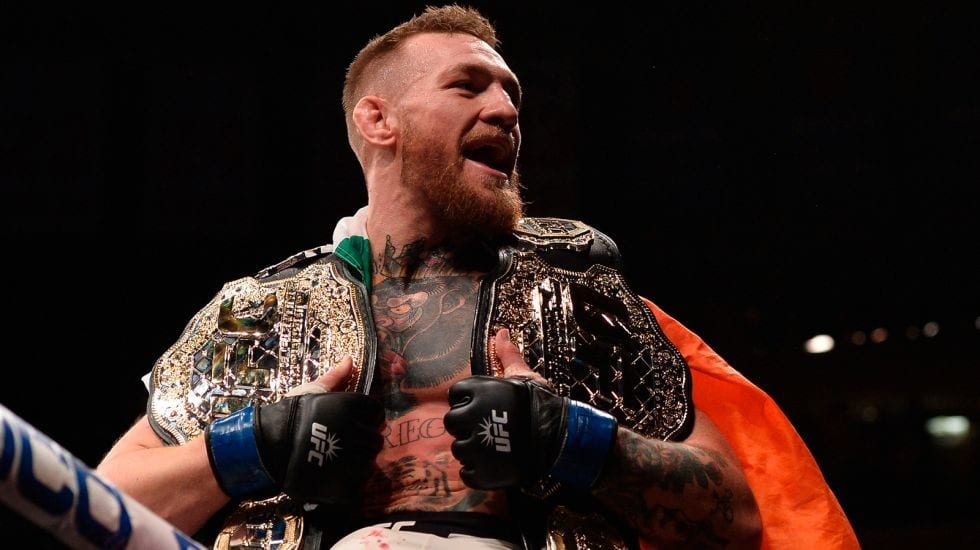 The biggest story currently in combat sports is who Conor McGregor will face next.
After facing Floyd Mayweather in the most successful fight of all time, fans are clamouring to see McGregor return to mixed martial arts where he made his name. At present, there appears to be no bout signed, with McGregor having multiple options to choose from.
Realistically it seems that either Tony Ferguson, who won an interim title at UFC 216, or Nate Diaz, with whom McGregor has an incredible rivalry, are the top two options. Recently, it seems the momentum appears to be siding with Ferguson, particularly after a sudden GTA inspired tweet from McGregor earlier this month simply captioned 'Tony'.
Today, we might even have a further nod in that direction. Audie Attar actually represents both McGregor and Ferguson, and speaking with (other client) Michael Bisping on Bisping's podcast 'Believe You Me', Attar made mention of a McGregor/Ferguson contest being the next possible step.
"The sport is one where they're gonna compete," Attar said. "If you have clients in the same weight class and they're the top of the division, they're gonna meet. . . With Tony and Conor, it's inevitable. You have the lightweight champ and the interim lightweight champ, so that's a fight that's naturally gonna happen.
"No, I can't say [who McGregor fights next]. Here's what I will tell you, Tony earned a shot at the belt. He won the interim lightweight title. Conor doesn't shy away from a challenge. The Nate fight does make sense, obviously, because of the trilogy, they never fought at 155, but they both make sense in their own respective way. However, I do believe that when [McGregor and Ferguson] go at it, it will, in my opinion, validate the belt system. It will validate what a championship belt is all about."
Comments
comments