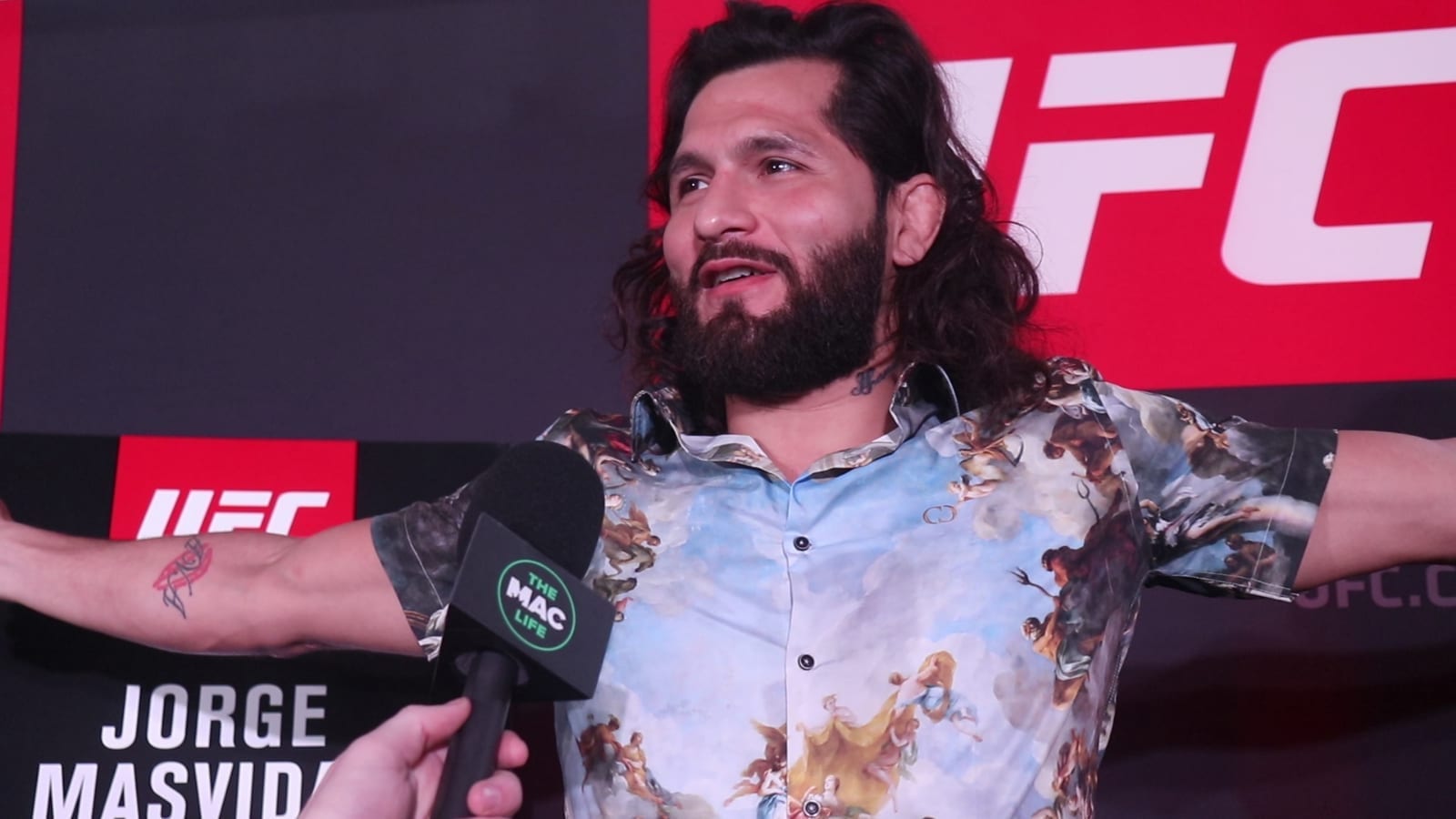 Jorge Masvidal's flying knee knockout of Ben Askren has garnered 'Gamebred' so much attention that he and his management team feel confident in calling some shots.
So according to Masvidal and his team, the next time you'll see him in the Octagon fighting will be against UFC welterweight champion Kamaru Usman for the world title, against superstar Conor McGregor for a huge paycheck… or you simply won't see him at all.
Just confirmed @GamebredFighter next fight will be either for the championship (if Usman accepts) or @TheNotoriousMMA (if he accepts). Those are the only 2 fights he is taking. Source: his Mgr @Abraham_kawa

— malki kawa (@malkikawa) July 16, 2019
Masvidal's win over Askren was as viral a moment as we've seen in mixed martial arts. The 5 second knockout sent Masvidal's star power — something that had already seen a considerable boost after a second round KO of Darren Till earlier this year — through the roof, with the video being shared through the internet and becoming the source of memes. Even Dwayne 'The Rock' Johnson showed an interest on twitter.
That being said, it's yet to see where Masvidal's next move actually takes him.
Usman is injured for the time being, and UFC president Dana White seemed reluctant to actually name Masvidal as number one contender until after the upcoming contest between Robbie Lawler and Colby Covington.
As for McGregor, his next bout is uncertain, but White has made mention of a possible rematch with Nurmagomedov.
Comments
comments