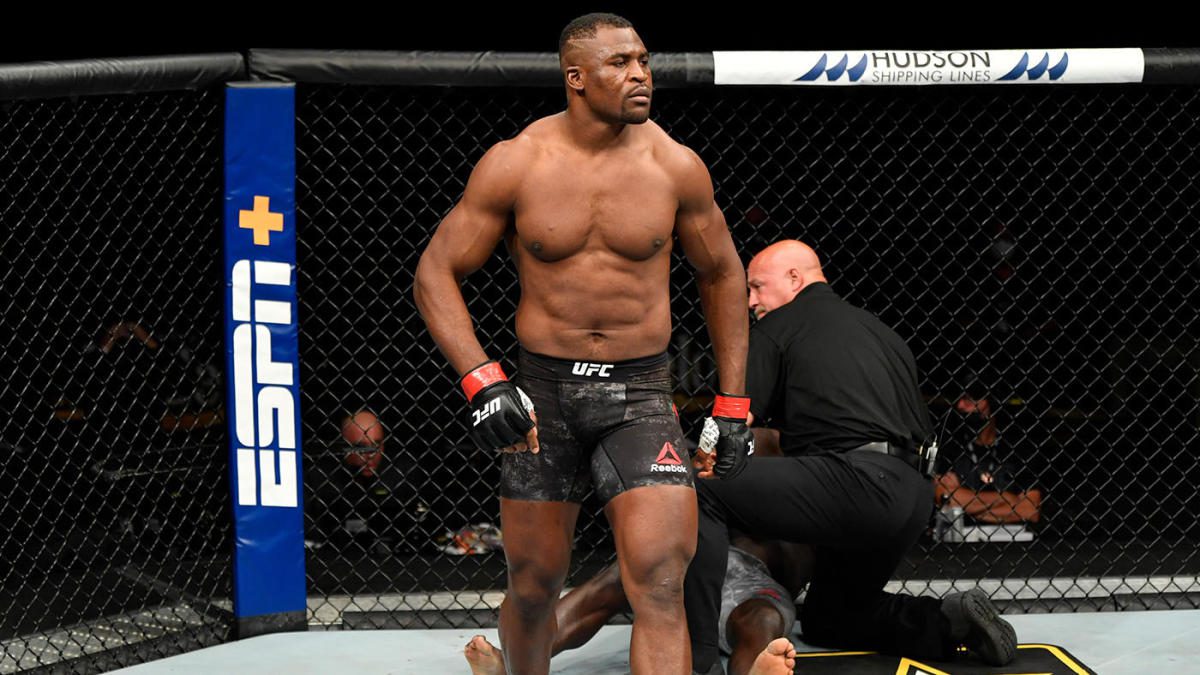 Francis Ngannou is the biggest free agent mixed martial arts has seen in a many a moon after the Cameroonian now former UFC heavyweight champion walked away from the organisation after failing to agree terms to a new deal.
Ngannou, 36, had been vocal in his dissatisfaction with the terms of his prior UFC deal and despite being offered the largest contract in UFC heavyweight history (according to Dana White anyway) he instead opted to test his value on the open market — but more than that, Ngannou wanted language written into his contract which would afford him options to take on challenges outside of the UFC's promotional grasp.
The Predator has been linked to a boxing match with Tyson Fury for quite some time, even appearing in the ring with him following Fury's one-sided demolition of Dillian Whyte last year. But given Fury's return as an active heavyweight fighter, it remains to be seen if he still has the appetite to take on what would likely be an exhibition bout with Ngannou.
Nonetheless, Ngannou's motivation behind the refusal of the UFC deal was to ensure that he remains in full control of his own career, according to his trainer Eric Nicksick.
"We met with Dana [White], and Hunter [Campbell], after [UFC 270] and had a great dinner," said Nicksick to Ariel Helwani on The MMA Hour this week.
"Things were going in the right direction, I felt. Got in the car and Francis looks over at me and says, 'If I sign this deal, without making any change, without doing all of the things I said I was gonna do, I'm a sellout. And I refuse to do that. I have a stance where I can make a difference.'"
Nicksick also refuted Dana White's claim that Ngannou wanted out of the UFC because he was wary of the high level of competition he would face, instead preferring to pursue easier opportunities outside of the Octagon.
"He fought the next up-and-coming Ciryl Gane. The phenom, on one f*cking leg," he said, referencing the knee injury Ngannou brought to the cage for what proved to be his final UFC fight last year. "You mean to tell me that Francis is scared? He's not scared of anybody. He's doing what he feels was right for him."
Ngannou is expected to have no shortage of offers for his services. He has received one formal offer of $3 million from Russian fight league Hardcore Boxing for a one-fight deal to take on their heavyweight champion, while further offers in mixed martial arts are also expected.
Comments
comments