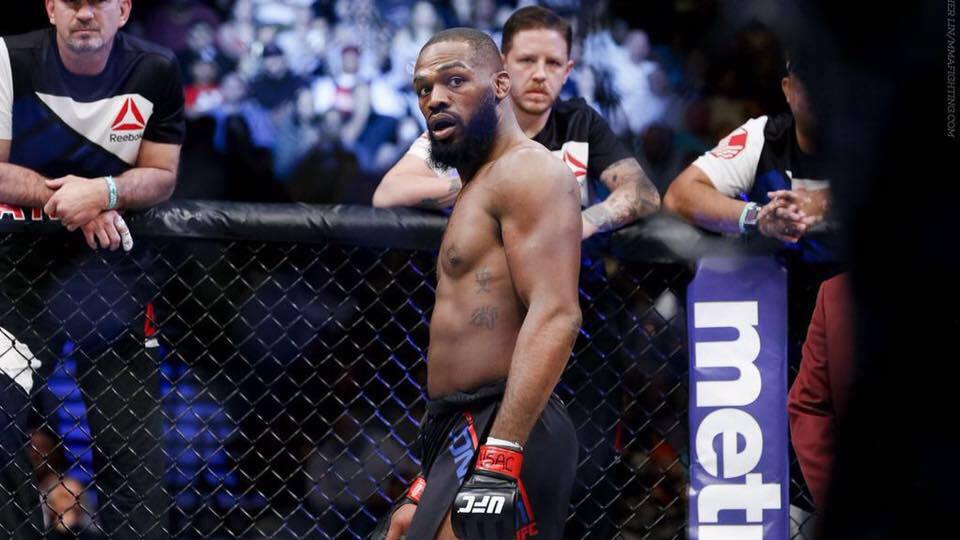 Jon Jones, currently facing a prolonged spell on the sidelines owing to his failed drug test in the wake of his defeat of Daniel Cormier last summer, could be back sooner than you thought according to his manager Malki Kawa.
Jones tested positive for Turinabol, an anabolic steroid, at a test administered at the official weigh-ins on the eve Cormier fight. It was subsequently announced on August 22nd that Jones was to be suspended pending an investigation into the matter. On September 13th the California State Athletic Commission announced that Jones' title victory against Cormier was to be commuted to a No-Contest. The 205-pound title was then returned to the waist of previous titleholder Daniel Cormier.
Having already run afoul of the United States Anti-Doping Authority a year earlier (and prior to another ill-fated bout with Cormier), Jones is still facing a potential ban of 4 years but now, seven months removed from the incident, the former light heavyweight champion is still mired in legal limbo as to his status as a professional athlete.
But if you ask Jones's manager Malki Kawa, he will tell you that a resolution is close.
"By the end of this month I think we get some clarity on the issues. We have a hearing with the California State Athletic Commission and we're hoping to get the investigation with USADA wrapped up by then, as well," Kawa said to The Luke Thomas Show on Sirius XM, as reported by Bloody Elbow.
"Hopefully it all works out that way. I got to assume that by the end of March, for a fact, we will get this resolved and get an idea of what it's looking like. I'd like to say about a 95-percent chance (that he fights in 2018)."
Jeff Novitsky, the UFC VP of Health and Performance, has indicated that it appears that Jones ingested the illegal substance accidentally. Furthermore, it was such a minute trace amount in his system that it couldn't possibly have provided any athletic benefit. Still, Jones is responsible for everything in his system and whichever way you shape it, he broke the rules.
Nonetheless, Kawa remains positive than when USADA examine the facts of the case they will judge his client as innocent.
"If USADA is a respectable organization, which I think that they are, and they take all the information they compiled, all the interviews that they've done and all the things they've seen, they know for a fact that Jon Jones was not cheating and he was not intentionally taking any kind of substance. I think they know that and everybody can come to that conclusion based on the circumstances of his situation. That's the most I am going to say at this point because it is obviously ongoing."
Jones, largely considered to be the greatest light heavyweight fighter in history, has fought just twice in more than three years.
Comments
comments