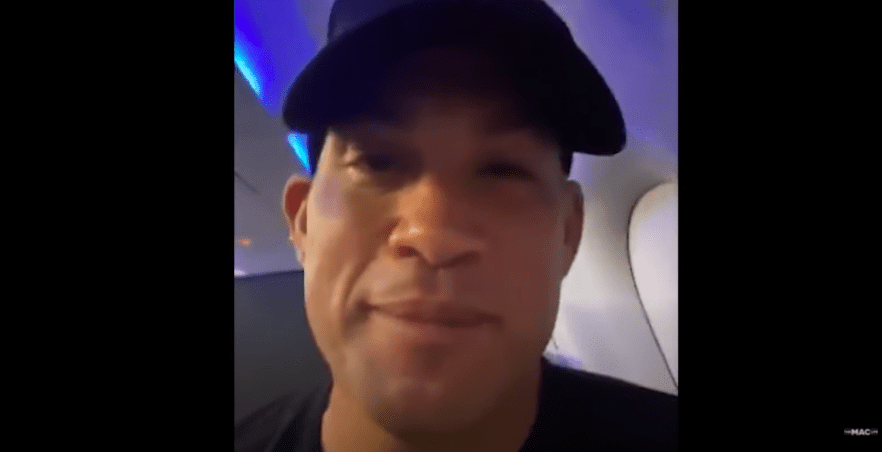 Tito Ortiz has experienced the whole range of emotions with Anderson Silva in the last few days.
The two former veteran UFC champions met in Florida on Saturday night for a boxing match on the undercard of Evander Holyfield's comeback bout against Vitor Belfort, with Silva earning his second win in the ring in a matter of months after he finished Ortiz via knockout inside the first round.
That came after Ortiz had been highly critical of Silva in the build-up to the fight, first saying that he had "lost respect" for Silva for insisting that Ortiz cut to 195-pounds for the fight (he weighed in at 200), while also having words about Silva's fondness for the Wing Chun martial art as well as its chief proponent, Bruce Lee.
But after an act of kindness from Silva ahead of a mix-up for their flights home, Ortiz has very much changed his tune.
"He just actually gave up his first-class ticket for Amber to sit here," Ortiz said in the video he uploaded to social media.
"The airline messed up and Anderson Silva gave up his seat for Amber to sit next to me. Anderson Silva, you're the man, dude. I appreciate it, thank you very much. Amazing man, nothing but respect. Even after the fight, he gave it up and let Amber sit here. Thank you, Anderson, I appreciate it. Mad respect dude."
Comments
comments