Conor McGregor has received the backing of one of the word's top recording artists at the MTV VMAs award ceremony in New York City. 
McGregor remains in recovery from the broken leg he suffered towards the end of the first round of his most recent fight at UFC 264 on July 11, with the Dubliner posting several updates on his rehab over the course of the last while during which he has begun to place weight on his injured leg just weeks after undergoing surgery to repair it.
And at the VMAs in Brooklyn's Barlays Center, McGregor was on hand to present his friend Bieber with the prestigious 'Artist of the Year' award which the Canadian won over the likes of Megan Thee Stallion, Doja Cat, Ariana Grande, Olivia Rodrigo, and Taylor Swift — and in his acceptance speech, Bieber predicted that McGregor will very soon be back at the top of the game.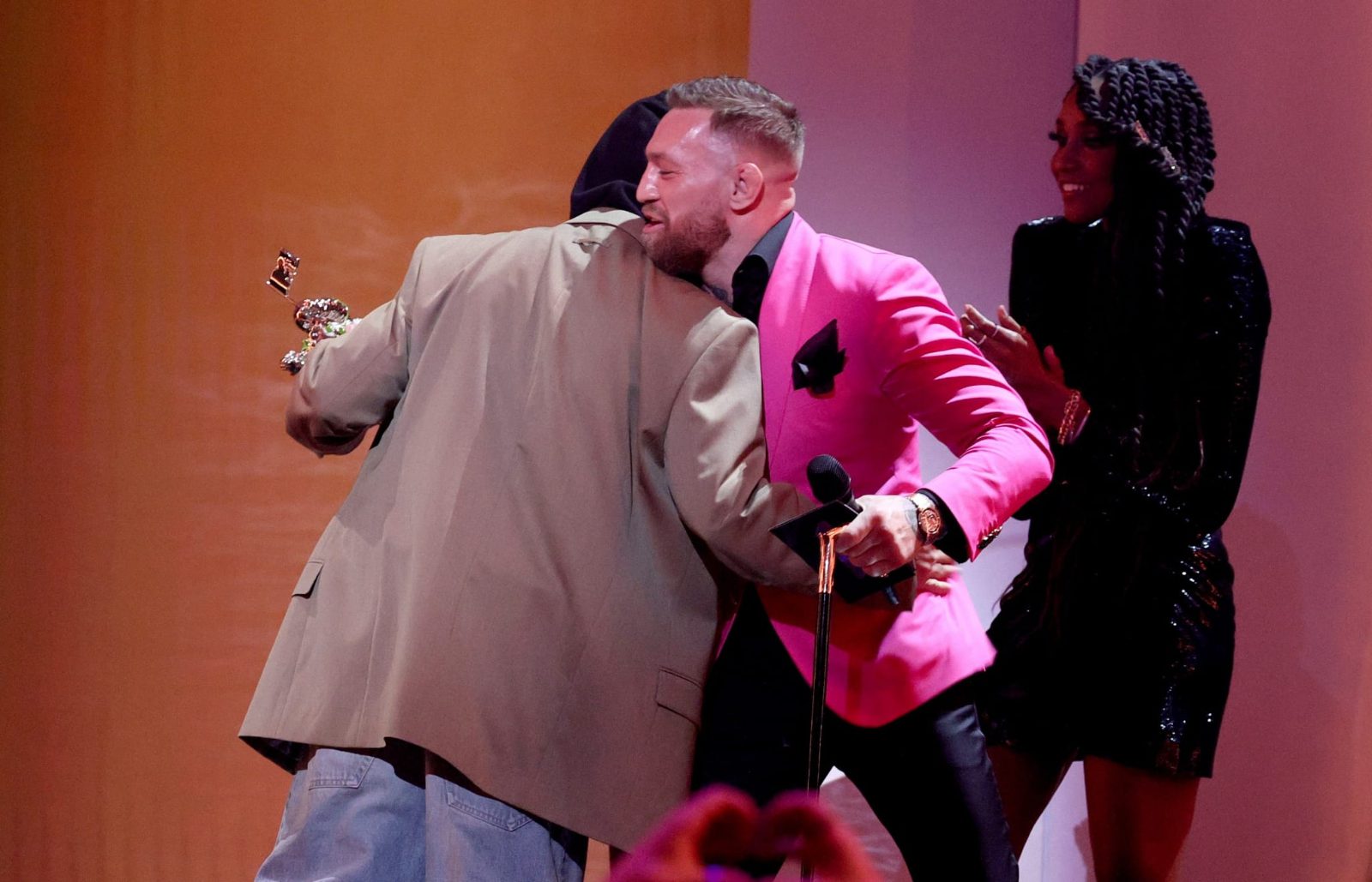 View this post on Instagram
View this post on Instagram
View this post on Instagram
"I know you guys have probably heard it a lot, but we are in unprecedented times right now, with this Covid thing that's happening," said Bieber. "We're all here together, you know? And we got a lot more in common than we don't.
"And I look around here and I see so many beautiful faces, and I really do believe the best is yet to come."It was at this point that Bieber turned his attention to McGregor on the side of the stage. We're gonna get 'em next time. New York is back and so is the Mac. 2022 will be our greatest year yet.
"Conor, we're gonna get 'em next time, my boy. Let's go."
Bieber was being recognised for the release of his 2021 album 'Justice', a record which became his eighth release to hit the number one spot in the Billboard 200 — making him the youngest solo recording artist to receive that many number ones in music history.
Comments
comments